Fire Damage and Restoration in columbus, ut
When fire strikes, let the professionals handle the clean-up!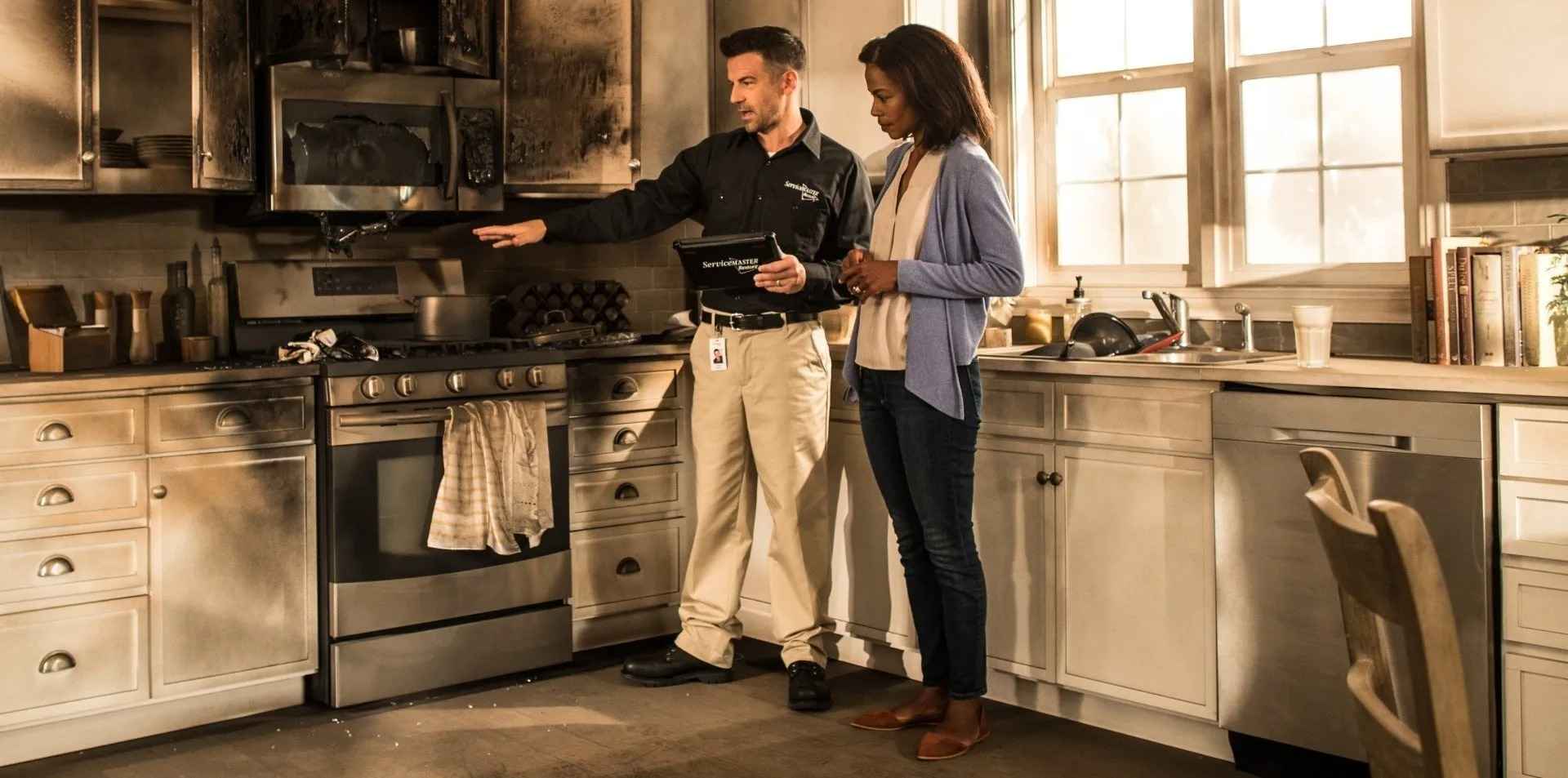 When fire damage occurs to your home or business the disruption to your life can become one of the most difficult experiences you may encounter. You can avoid unnecessary hassle and frustration by choosing the right contractor to put your home or business back in order. ServiceMaster by Neverman is the right contractor for you. Whether you require a small repair or total reconstruction, our highly trained professionals handle every claim quickly, accurately and cost efficiently. ServiceMaster by Neverman will work with you through all stages of the reconstruction process starting with the Emergency Service board up (EMS), through the estimation process, all negotiations with your insurance company, and the final walkthrough to guarantee your satisfaction.
Not all fire damage is the same. Our fire restoration process is thorough and proven. It includes:
Securing your home home from further damage (EMS)
Obtaining all necessary permits
Removing debris
Structure cleaning of all surfaces
Smoke & odor removal
Rebuild damaged structures
After the fire is out, let us get your life back to normal! Call us at (614) 714-5811 or contact us for your free quote.