Water Damage Restoration Services in Chico
Water Damage Repair from IICRC Certified Professionals
The shock of dealing with a flood or unexpected leak can leave you feeling lost. We know that feeling well. It's perfectly normal to feel disoriented by the amount of work to do. To minimize frustration and further damage, our recommendation is always to get a professional on the scene ASAP.
Trying to clean up water without the right equipment can be risky (especially if there's a possibility of contamination). We've seen too many individuals attempt to cut costs by avoiding professional help who end up paying more when other issues like mold infestations emerge.
Searching for top-rated water damage restoration near you? We can help! Contact us online to get started. Or you can give us a call at (530) 270-7690.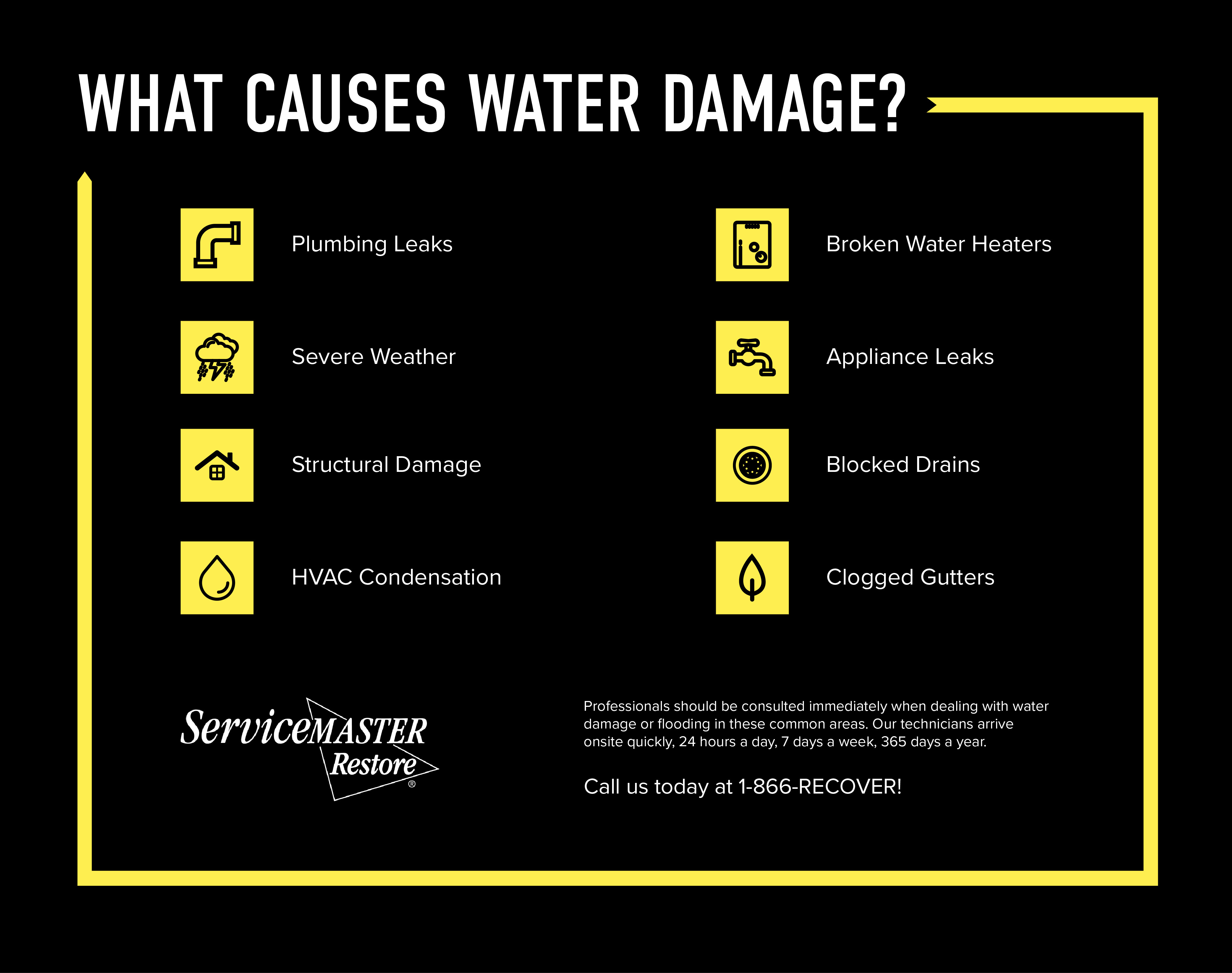 What Can We Expect During the Water Damage Restoration Process?
First things first, we're homeowners like you. We understand what it's like to experience water damage. We're here to help restore your peace of mind!
We'll Perform a Thorough Inspection
First, we'll inspect your home and assess the extent of the water damage.
We'll Perform Water Mitigation
Next, we'll perform the water mitigation. During the water mitigation process, we'll work to prevent further water damage to your home and belongings.
Part of the water mitigation process includes:
Extracting the water from your home
Removing your damaged furniture, flooring, and drywall
Checking your home to ensure it's structurally sound
We'll Perform the Water Damage Restoration
Finally, we'll restore and repair your home!
Some of the water damage restoration steps include:
Repairing or replacing water-damaged wall, flooring, and ceiling
Perform moisture and humidity tests to ensure the problems are resolved
We'll be with you every step of the way. We'll stay in constant communication with you. We'll even be the ones to work with your insurance company.
Our Chico water damage restoration company pulls out all the stops to help your rebuild. Call us at (530) 270-7690 today to request your service.
Plumbing Failure Is a Major Cause of House Flooding
With the drier, Mediterranean climate found in the Chico region, most water damage we see in the area comes from plumbing failure rather than stormy weather. There are a few different ways that water damage can occur from broken plumbing systems.
Below we have broken down some of the most common sources of excess moisture to be aware of:
Water Heater Failure
Damage from leaks will be a major theme found in many of the scenarios we are exploring here. Leaks are the first way the a water heater may be causing damage. If you are concerned, check underneath your tank to make sure it's dry. Another threat from a water heater is the danger of a bursting tank. This can happen if a tank is corroded from age or if it is overheating due to sediment build up.
Leaking Pipes
While flooding is usually the more recognizable source of problems, sometimes mold and water damage can occur due to hidden leaks that go unnoticed. What are some examples of common plumbing leaks?
Leaks around drains in the bathtub
Inside or below the dishwasher
Around the toilet
Leaks under the sink (in the dark of the cabinet)
Behind the washing machine
Learn more about our water restoration services in Chico by calling us today at (530) 270-7690.
Does Water Damage Always Cause Mold?
One of the biggest concerns of water damage is whether or not it'll lead to mold growth.
Water damage doesn't always cause mold. But there's always the risk that mold can develop and grow on water-damaged surfaces.
It only takes 24 to 48 hours for mold to start growing on moist and wet surfaces. If mold grows, it'll only get worse the longer the problem goes unaddressed.
This is why it's important that you call us the moment you experience water damage or suspect that you may have water damage.
We'll be able to investigate any potential mold growth. Then we can remediate the damage and restore your property accordingly.
How Long Does it Take for Water Damage to go Away?
The answer to this question will depend on the severity of the water damage. Oftentimes, water damage that is not severe will clear up within a few days. If you're experiencing a more serious case of water damage, this can take weeks or even months to repair.
Not only does water damage cause property damage, but it can also lead to health problems if not addressed quickly. Speeding up the process to repair water damage is possible with professional help. Chico water damage professionals have the experience and tools necessary to repair water damage quickly and effectively!
Dealing with water damage? Contact us today at (530) 270-7690 to quick and responsive service. We'll inspect your property to ensure mold hasn't developed.
Why Choose ServiceMaster Restoration Services - Chico?
If you are looking for a team that understands the challenge of water damage cleanup, ServiceMaster Restoration Services in Chico is probably your best bet.
The individuals on our team have put in the hours to become experts in the field of water mitigation and repair. They know what to do with every category (contamination level) and class (quantity and severity) of water.
Here are a few more reasons we are a trusted source of insight for flood cleanup in Chico.
We are long term residents who know the area well
Our leadership (Taj Atkins) have 10+ years of experience in water restoration
We can help simplify the insurance process and provide a clear breakdown of every step along the way.
Call us at (530) 270-7690 for 24/7 support and emergency on-call service. You can also contact us online.