Water Damage Restoration in Concord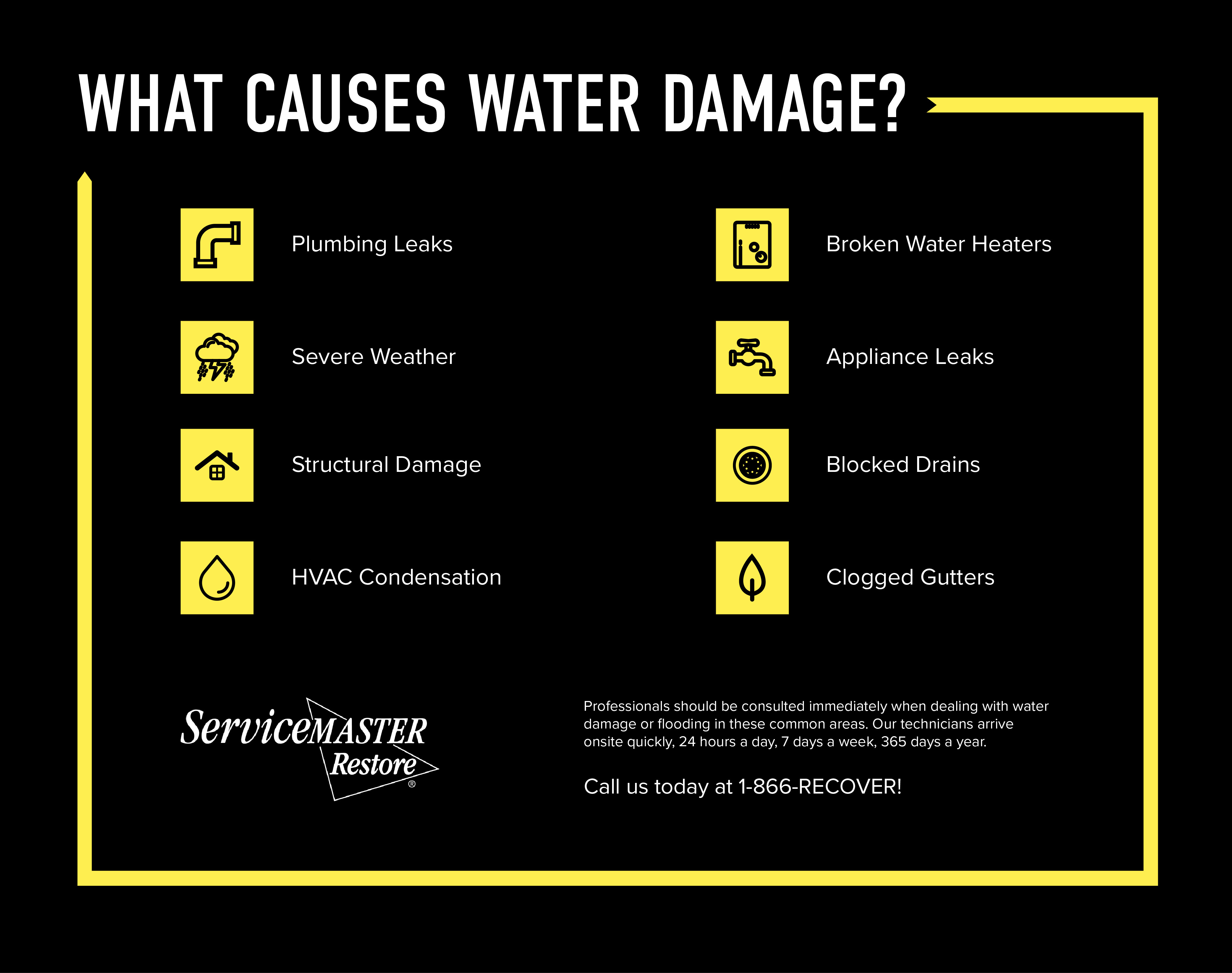 Water damage comes in many shapes, sizes, and volumes, from broken water heaters to burst pipes to leaky roofs and more. Water is one of the most common causes of damage in the home and, of course, also deals some of the most damage!
It can cause all types of electrical hazards within the walls of your property, cause mold and mildew to risk the health of your family, and even damage your home's foundation and structural integrity if not remedied quickly. At the first sign of water damage in your home, turn to the water restoration experts at ServiceMaster Restoration Services - Concord for help!
We provide 24/7/365 emergency water damage restoration services around the clock, serving Concord and the surrounding areas in California. Water damage can be scary, but our team is here to help you see things through to the other side, from initial clean up and drying and dehumidifying to the dreaded insurance process!
What Is Water Damage Restoration?
Water damage restoration is the process of restoring a property back to its pre-loss condition after sustaining water damage. This process can be very complex and depending on the extent of the damage, it will require a high level of expertise and experience. It's important to hire a professional water damage restoration company in Concord, CA to handle the job.
How Does the concord water Damage Restoration Process Work?
Our experts use advanced equipment to remove standing water and excess moisture from your property, ensuring damaged materials are removed, and salvageable materials are thoroughly dried.
The entire water damage repair process can be broken down into a simple 1-2-3 approach to recovery:
Assess & Inspect – We'll arrive as soon as we can to perform a complete inspection of your property and get to work on creating a damage restoration plan.
Water Mitigation – In efforts to reduce the amount of damage your property takes, we'll complete any water mitigation we deem necessary.
Restore – Using state-of-the-art tools and trusted recovery techniques, our team will get to work on salvaging your personal possessions, furnishings, and more, while restoring your home to its pre-loss conditions.
What Is the Typical Cost for Water Damage Restoration?
By taking action early on, we can work together quickly to prevent additional water damage to your property and lower the cost of your water damage restoration services.
Not only is water damage a huge inconvenience, but it can also be very costly to repair after causing a lot of destruction in your home. The cost of water damage restoration will depend on the severity of the damage, the size of the affected area, and the type of restoration services needed. Generally, water damage restoration may cost anywhere from $500 to $10,000 or more.
If you are dealing with water damage in your home, it is important to seek professional help as soon as possible!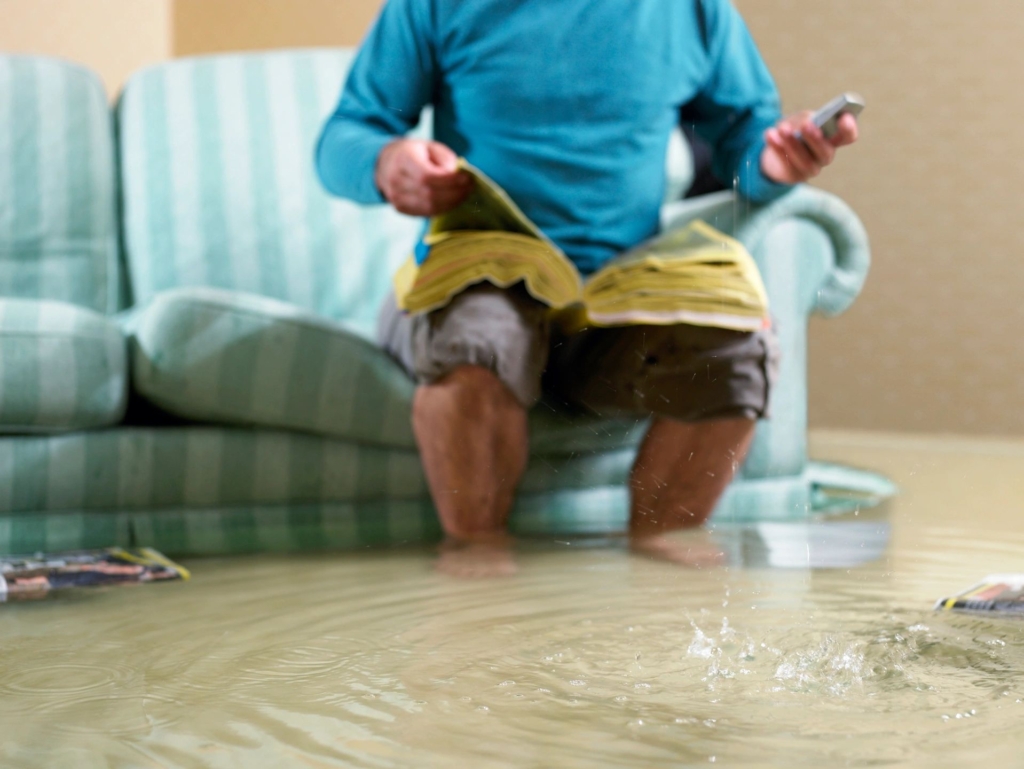 Our Concord Water Damage Restoration Services Are Backed by 65+ Years of Experience
Whether you're recovering from water damage after a fire, burst pipe, or heavy rainfall, our team relies on processes that have been used for over 65 years to restore the safety, happiness, and health of countless homes coast to coast. Trust us – you're in good hands.
Request your Concord water damage restoration services today – dial (833) 794-0874 to get started!