Commercial and Residential Mold Remediation
For Professional Mold Remediation Services, Call (281) 503-5189
ServiceMaster Houston – Mold Removal Services
Mold is a serious problem when it appears in homes and buildings because it can cause property damage and negatively affect your health. The main causes of mold growth include flooding, water damage, and excess humidity as mold spores need a source of moisture to survive. Once mold takes hold, it can cause serious damage to the affected surfaces and spread to new areas of your property. It is important to call a professional as soon as you find mold growth to limit its spread and repair the damage.
ServiceMaster Restoration and Cleaning is a state licensed mold remediation company that provides mold removal for homes and businesses in Houston, TX and the surrounding areas. Our technicians use advanced equipment and remediation methods to find and removal all mold growth and repair the damage it caused. We will ensure that your property is safe and free of mold growth.
Mold Remediation in the State of Texas
In 2003, the Texas legislature passed House Bill 329, granting the Texas DSHS regulator power over Mold Testing and Remediation services. This was done to protect consumers from unethical practices and unqualified service providers that had taken advantage of the public concern over the dangers of mold. Under this law, only mold remediation companies licensed by the State of Texas are allowed to provide mold remediation services.
ServiceMaster Restoration and Cleaning is licensed by the Texas DSHS to provide effective mold remediation services. Our services are done according to the standards passed by the Texas state legislature.
Damage Caused by Mold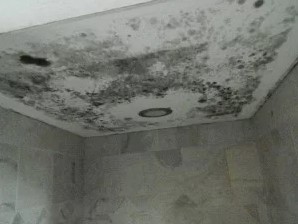 Mold growth is dangerous because of the amount of property damage it can cause, and the effect it can have on your health. The reason mold can cause immense damage is because it feeds on cellulose, which is an organic material found in wood, drywall, and other common building materials. When mold takes hold on a surface, it is eating away at the materials which can lead to structural damage. The ability for mold to spread can also increase the amount of damage on your property.
The health effects of mold should be a major concern as well. Those exposed to mold are likely to experience allergic reactions that include headaches, coughing, trouble breathing, nasal congestion, skin irritation, and itchy eyes and throat. If you are exposed to mold for a long period of time, more serious conditions like asthma and respiratory infections are possible.
Professional Mold Removal
Please accept cookies to access this content
You need to call our professionals immediately when you find mold growing within your home or building. Our licensed professionals will contain and remove the mold from your home and ensure that the affected areas are restored. We can also find and fix the source of moisture that caused the mold to grow in the first place.
Our mold remediation services consist of the following steps:
Mold Assessment Consultant (MAC) Develops Protocol
Full Inspection and Moisture Assessment
Temporary Storage and Inventory for Damaged Contents
Removal of Moldy Materials and Contents
Air Quality Control and Cleaning
Sanitization and Anti-Microbial Application
TDHS Licensed MAC "Clearance" of Remediation
Make sure you call ServiceMaster Restoration and Cleaning immediately upon discovering mold in your home or business. We are properly licensed by the State of Texas to provide mold removal and we use advanced equipment and methods to ensure that your home is mold free. You can reach us at (281) 503-5189 for mold remediation in Houston, TX and the surrounding areas.
Please accept cookies to access this content
As a TDHS licensed mold remediation company in Houston we can help safely and effectively remove mold contamination. Call us 24/7 at(281) 503-5189!