Water Damage Restoration
ServiceMaster Flood Damage Restoration – Houston, TX
Water damage is one of the most common sources of property damage, but it is still an emergency when it occurs. Excess water and flooding can spread quickly through a property because most building materials and furnishings are porous. As these materials absorb the water, they may experience damage such as staining, warping, and rotting. Water damage needs to be addressed quickly because it can cause structural damage and mold growth can occur within 24 to 48 hours of the initial exposure.
Who can help you undo the damage?
ServiceMaster Restoration and Cleaning provides water damage restoration services to help homes and businesses affected by flooding and water damage in Houston, TX and the surrounding areas. Our technicians can remove standing water and moisture using advanced water extraction and drying equipment, and we will restore the damaged areas. We will also treat the affected areas to help prevent mold growth.
Why Water Damage is an Emergency
Water damage can happen virtually any time because there are many potential causes. Weather conditions involving rain, flooding, and humidity can lead to water damage, but it can also be caused by leaks, damage to plumbing fixtures or appliances, sewage backups, pipe bursts and overflows.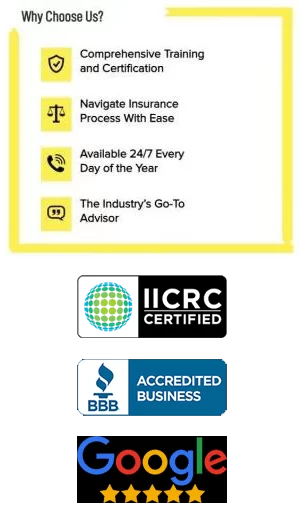 The reason water can cause extensive damage is because it gets absorbed in porous building materials and furnishings, allowing it to spread. As materials like wood, drywall, flooring, and other furnishings absorb water, they can become weakened and damaged. Wood and drywall especially are at risk of structural damage if they absorb too much water.
Mold is a serious issue that can arise from water damage because mold needs a source of moisture to grow. Once mold forms, it eats away at the affected materials which can make the structural damage worse. Mold also poses a threat to your health as exposure can lead to a number of allergic reactions and even infection in cases of prolonged exposure.
Calling our professionals at ServiceMaster Restoration and Cleaning right away will help prevent serious flood damage and the appearance of mold growth.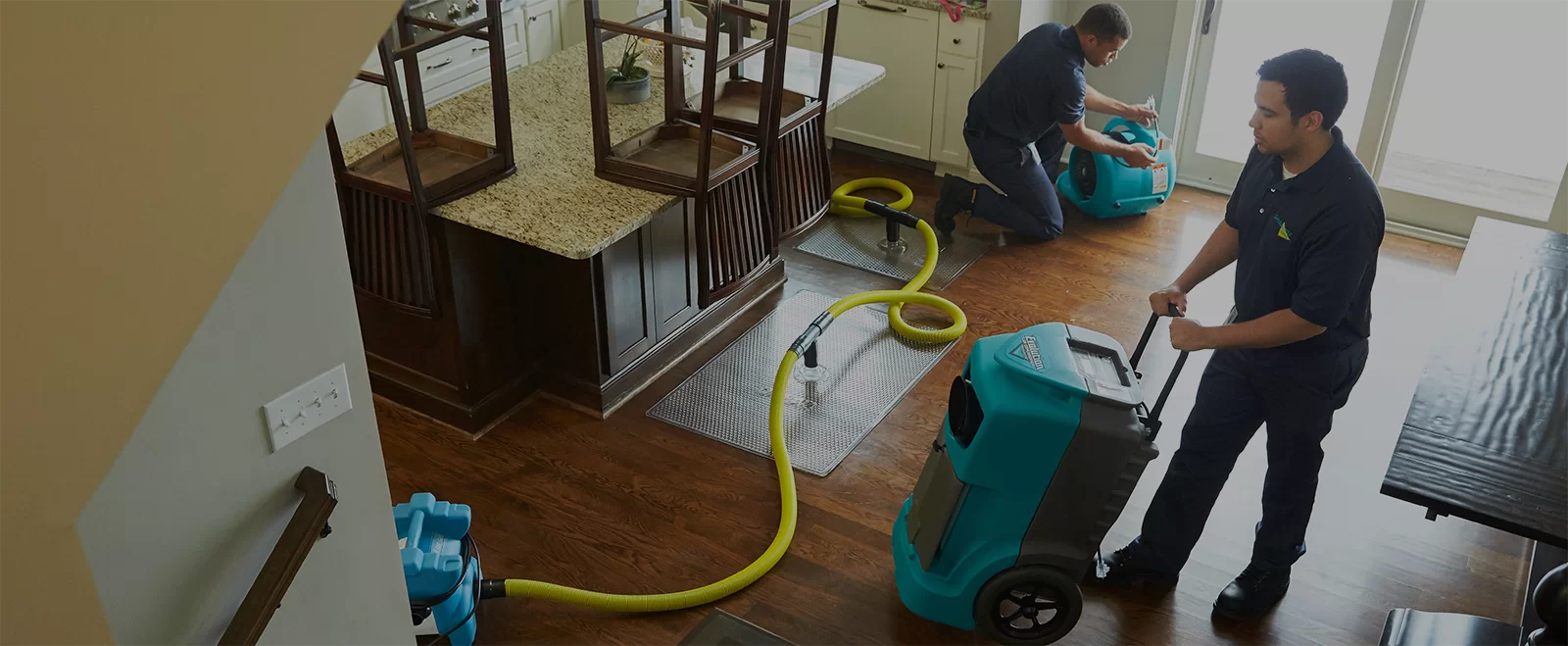 Why Choose ServiceMaster for Water Damage Repair in Houston
If your home or business has been affected by water damage, ServiceMaster Restoration and Cleaning can help with our full range of professional water damage restoration services. Our goal is to restore your property and your peace of mind as quickly and efficiently as possible. We will evaluate the damage to your property and form a complete restoration plan.
Our industry certified technicians and project coordinators can drastically reduce the amount of damage caused by water. This is accomplished through immediate emergency water extraction and implementation of the appropriate drying and dehumidification equipment. With consistent moisture monitoring throughout the entire drying phase and application of anti-microbial and sanitizing products, we can reduce the damage and the risk of mold growth.
Our water damage restoration services include the following:
24/7/365 Emergency Service
Emergency Extraction and Dehumidification
Sanitization and Anti-Microbial Application
Demolition and debris removal
Moisture Monitoring and Assessment
Air Quality Control
Free Inspections and Consulting
Coordination with Insurance Companies for Claims
Temporary Storage and Inventory for Water Damaged Contents
Carpet rug and upholstery Cleaning