Fire Damage and Smoke Restoration in Ann Arbor, MI
Trusted Smoke and Fire Damage Restoration Near You
Rebuilding your life in the wake of a fire presents unique and stressful challenges. Fortunately, you do not have to go through these trying times alone.
The team at ServiceMaster Excellence is here to help you return to a sense of normalcy and regain your home or business.
We will help you rebuild. Reach out online or call us at (734) 315-2759 to request your service. We're available 24/7, 365 days a year.
Complete, Genuine, and Experienced Fire Restoration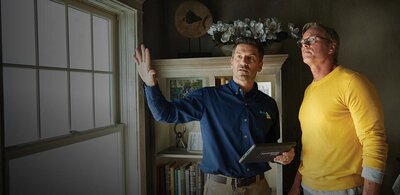 Trust us for fire damage and smoke restoration in Ann Arbor, MI. With us, you can rest assured that you are working with technicians who have the skills, experience, and resources to restore your property to its pre-disaster state.
We have worked with countless clients who have gone through fires like you, so we understand your needs. Our goal is to take care of all the hard work involved in damage restoration so that you can move back into your property as soon as possible.
Contact our fire damage restoration company today to get the process started. You can reach out to us online or you can call us at (734) 315-2759.
Helping You Make a Thorough Recovery
With our advanced methods and high standards, we handle everything from reconstructing fire-damaged components to removing smoke odors and cleaning soot stains.
Our team treats your walls, ceiling, floor, upholstery, and more to ensure no detail is overlooked during the fire damage and smoke restoration process.
Reach out today for complete details on our recovery process.
What Areas Do You Serve?
Our services are available in Ann Arbor, MI, and the surrounding areas:
Some of our service areas include:
Kerrytown
Burns Park
Superior Charter Township
Ypsilanti
Frain Lake
Canton
Plymouth
Livonia
Westland
Wayne
Romulus
Garden City
Dearborn Heights
Don't worry if your town isn't listed here. Please give us a call at (734) 315-2759 or contact us online to learn about availability.
WHAT ARE THE COMMON TYPES OF FIRES and Smoke Damage THAT CAN OCCUR?
Residential fires and their corresponding smoke damage are categorized into a few different types:
Protein Fire
Food from the oven or stove has burned in a low-heat fire, leaving strong burnt food odors and smoke residue on contents and surfaces. Interestingly, this damage is not usually immediately apparent to the naked eye.
However, if you notice a lingering, unpleasant odor after a kitchen fire, it's likely that your kitchen has this residue. If left alone, your painted or finished surfaces may become permanently discolored.
Mixed-Fuel Fire
Multiple natural and synthetic items inside your home have burned to cause black smoke residue on contents and surfaces and synthetic smoke odors. Here, emergency corrosion mitigation is needed to protect at-risk surfaces.
Dry Smoke Fire
Dry smoke, caused by burning paper or wood, is powdery and easier to wipe up than other forms of smoke. However, this ease of surface cleaning can give the false impression that it is easy to rid your home of it.
The reality is that the fine particles of this smoke fall into porous materials or cracks and can create a lingering odor.
Wet Smoke Fire
Wet smoke is produced primarily by burning plastic and rubber. The residual smell is pungent and leaves more thick, black smoke that is sticky and dense. Specialized equipment is needed to remove this.
Natural Fire
Trees, shrubs, and bushes have burned and smoke has penetrated the structure from outside, so smoke residue and odor are present.
Furnace Malfunction
Heating appliances such as oil-fired furnaces have malfunctioned and caused smoke to be distributed throughout the property. Prompt, professional cleaning is required to clean this sticky substance.
Smoke & Soot Damage Restoration in Ann Arbor, MI
After a fire, the aftermath can be overwhelming. Smoke and soot damage can cause extensive property damage and emotional distress. At ServiceMaster Excellence, we understand the urgency of restoring your property as quickly and efficiently as possible. Our expert team is available 24/7 for emergency services to provide immediate assistance and support during this challenging time.
Our process includes:
Inspection and assessment of the extent of smoke damage
Cleaning of surfaces affected by smoke
Disinfection of surfaces to prevent mold and other microorganisms from growing
Removing damaged materials and contents
Odor control to eliminate any lingering smell caused by smoke
Repairing or replacing any items that have been damaged
Monitoring the progress to ensure everything returns to its pre-damage condition
While this is the usual process for smoke, soot, and odor restoration, our team may need to adjust depending on the extent of the damage. Contact ServiceMaster Excellence for a more tailored plan based on your situation.
Our fire damage restoration company in Ann Arbor knows how to help you rebuild after any fire. Dial (734) 315-2759 today or contact us online to request your service.
DON'T KNOW WHAT TO DO NEXT? WE DO.®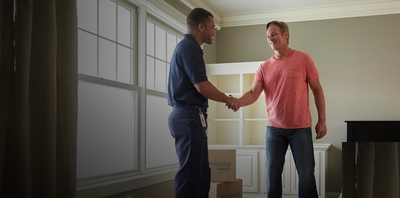 As homeowners like you, we know all too well how stressful it is to deal with the aftermath of a fire. But this is exactly why we're here.
We're more than just a fire restoration company in Ann Arbor. We're here to help you through this hard time.
At ServiceMaster Excellence:
We're ready to restore your home following any type of fire or smoke disaster
Our trained and well-equipped experts are available 24/7 to respond to your emergency needs
With you as our priority, we say what we do and do what we say
We're backed by a national restoration brand with over 65 years of experience
Need expert and responsive fire restoration in Ann Arbor? Count on us. Request your service online or dial (734) 315-2759 today to get started.