upholstery & carpet cleaning services in cary
furniture cleaning near you
Carpeting and furniture are often the most prominent features of a room or office. This means they require constant cleaning and care.
Dirt and debris build up in the carpet fibers and upholstery fabric from daily use. Over time this debris can lead to stains, discoloration, and even deterioration.
This will not only shorten the life of the carpeting and upholstery, but also affect the look of the entire room or office. Our professionals can safely and effectively remove stains and soil from your carpeting. Professionally cleaned upholstery extends the life and enhances the beauty of the fabric.
ServiceMaster Kwik Restore provides carpet and furniture cleaning services in Cary & Southern WI. We serve Lake, McHenry and Kane County in IL and Racine, Kenosha, Milwaukee County in WI.
Carpet Cleaning Services
The carpet is one of the first things people notice when entering a home or office. Therefore, it's important to keep your carpet in top shape. Heavy foot traffic pushes dirt and debris deep into the carpet fibers. This buildup can eventually cause deterioration which will shorten the life of the carpet.
This is especially true in commercial buildings that experience a lot of foot traffic each day.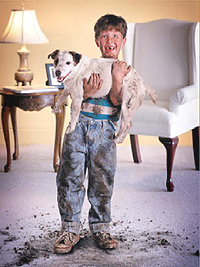 At ServiceMaster Kwik Restore, our technicians are trained and experienced to remove soil and stains. It takes professional equipment to lift the most stubborn dirt out of carpet. This is especially true in high traffic areas.
We start by quickly evaluating the condition of your carpet. Then we determine the best cleaning method. And, we begin pre-treating stains and high-traffic areas.
We will then clean your carpet thoroughly with the hot water extraction method. It involves applying and then extracting a solution of hot water and detergent.
This cleaning solution will loosen embedded dirt, soil, and stains and lift them from the carpet, leaving it fresh and free of residue.
Extend the life of your carpets by calling our carpet cleaning experts at (847) 908-5914 or contact us online for more information.
Our complete carpet cleaning services consist of the following steps:
Complete evaluation of the carpet to determine the best cleaning method
Pre-treatment of stains and high traffic areas
Cleaning of the entire carpet with the hot water extraction method
Odor removal
Scotch guard protection (optional)
Furniture Cleaning Services
The condition of the furniture in a home or office has a direct impact on the comfort of the space. If the furniture upholstery is allowed to become discolored or worn out, this can affect the overall look of the home or office as well.
The upholstery fabric gathers dirt and debris from repeated use and some of this debris can be abrasive. Think about the weight of an individual pushing dirt against the fabric when sitting. The dust mites and bacteria that accumulate in the fabric can also lead to health effects in those prone to allergies.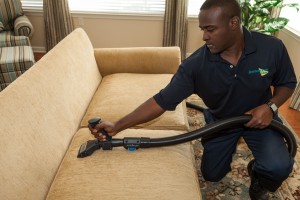 We use the same hot water extraction method described above to extract all embedded dirt and debris from any type of upholstery fabric.
We can also treat stubborn stains with our specialized cleaning products.
The key to long-lasting furniture is proper cleaning and maintenance - let us help you with upholstery cleaning services by calling (847) 908-5914!
The furniture cleaning services we offer include the following:
Evaluation of the furniture
Spot and stain pre-treatment
Complete cleaning with the hot water extraction method
Scotch guard protection (optional)
If the carpet or furniture in your home or office looks dirty or worn out, contact ServiceMaster Kwik Restore. We provide world-class professional cleaning services.
Our technicians have the training and equipment to safely clean carpeting and upholstery. The goal is to restore it to its original condition.
Regular professional cleanings will not only keep your furniture and carpeting in great shape. It may even ensure a longer life.
YOU CAN REACH US AT 847-908-5914 TO SCHEDULE AN APPOINTMENT. Contact us today for CARPET OR FURNITURE CLEANING IN Cary, Illinois.