Full service fire damage cleanup in Hattiesburg
Residential fire damage Restoration Near You
After a fire occurs in your home, it can be difficult to know what to do next. In all the chaos and confusion, the most important thing you can do is turn to a qualified, experienced fire damage restoration professional for help. At ServiceMaster of Hattiesburg, we have extensive experiencing helping homeowners restore their home after a fire, and you can rest assured that your home is in good hands with our team.
Need help with house fire clean up? Call us at (601) 374-5925 right away!
Fast, Friendly, Compassionate Service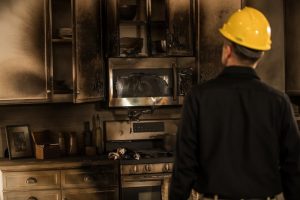 We truly hope no one ever has to experience a fire in their home. When the unfortunate happens, our team is committed to being there for you in every sense of the word. Our emergency response team will get there quickly and take immediate action to secure and protect your property. Then, we'll guide you through the rest of the process, providing friendly and compassionate service every step of the way. Please do not hesitate to call – we are available for you 24/7.
Our Fire and Smoke Damage Restoration Services are Customized to Your Needs
Since no two properties are the same – and no two fires are either – the restoration process will vary from one home to the next. Our expert team will first assess all your fire damages before creating a plan of action.
Our thorough fire damage restoration process includes:
Identifying the source to determine the type of fire that occurred
Evaluating the areas that are wet as a result of firefighting that may need treatment
Remediating water damage (if necessary)
Evaluating sensitive materials that may be damaged as a result of smoke and soot particles
Removing contents—including the collection of immediate items you may need for the next seven days, such as clothing, prescriptions, toys, schoolbooks, business needs, etc.
Packing out remaining contents for cleaning and storage
Performing structural restoration, including removal of charred contents that may seal in smoke, such as insulation and burned wood
Evaluating carpets and floor coverings that may need to be removed
Inspecting the framing of the house and subfloors for safety
Treating affected surfaces for smoke odors
Sealing to prevent odors from leaking back into the house
Cleaning, eliminating odors, and deodorizing surfaces to pre-loss condition
Returning items to the original location and helping to make your house feel like home again
Don't Try To Do It Yourself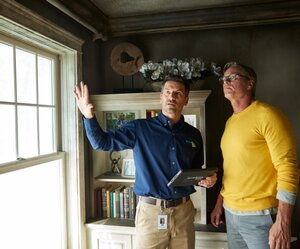 The residue left behind after a fire can be hazardous and can cause health problems if it is not taken care of correctly and thoroughly. You do not want to attempt to clean up your home on your own after a fire, or you may end up causing more damage. Only experts with the right training and tools can ensure that the job is done properly. ServiceMaster Restore is the expert of our field, with industry leading techniques and training developed over our 65+ years of experience.
Quick Tips for When You Experience a Loss
Here are some helpful tips on what you should do when you experience fire and smoke damage:
If the temperature is above 60 degrees, air out the house to reduce smoke odor.
Clean laminate surfaces as well as chrome, porcelain, and aluminum fixtures to prevent permanent tarnishing or etching.
Change the air filter on your furnace if it uses forced hot air.
Tape damp cheesecloth over returns and supply registers to capture loose soot in the air.
Discard any open food packages.
If the electricity is off, clean out the refrigerator and leave doors propped open.
Send clothing with heavy smoke damage to a qualified restoration dry cleaner.
What not to do:
Do not touch anything with your bare hands. Oil from your hands can permeate upholstery, walls, and woodwork, causing additional damage.
Do not wash the walls. Incorrect cleaning could compound the soot residue.
Do not attempt to clean carpets or upholstered furniture.
Do not use electrical appliances until having them checked.
Do not use ceiling fixtures if the ceiling is wet.
We offer 24/7 availability and work in a fast, efficient manner that never compromises quality. ServiceMaster of Hattiesburg is dedicated to helping you, your family, and your home get back to normal as quickly as possible.
Call us now: (601) 374-5925