FIRE DAMAGE RESTORATION SERVICES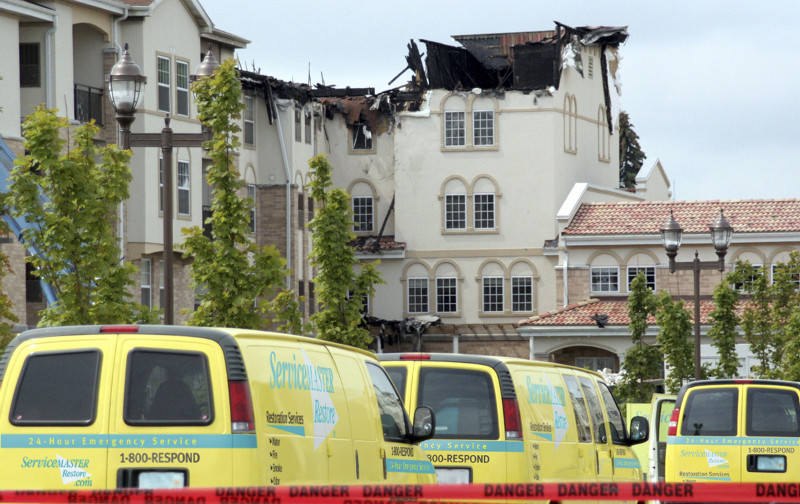 A large concern of fire damage, other than the obvious, is the effect smoke can have on the home or structure. Smoke not only permeates walls and other surfaces, but also drifts into air ducts and becomes trapped. This is why it is important to have a professional Sioux Falls fire damage restoration tech handle the clean up. If smoke is not professionally removed from the structure, odor can reoccur. Fire damage soot is very oily and can easily stain items such as draperies, textiles, and carpets throughout the home. It is important to have your home or structure properly cleaned and deodorized by professionals.
FIRE DAMAGE RESTORATION PROCESS:
After a professional fire damage restoration team has properly cleaned and deodorized the home, your cleaned and restored contents will be returned. However, even after a thorough fire damage restoration cleaning, a smoky odor can remain. It could be found in a number of household items such as upholstery, furniture, clothing etc. Any contents that harbor a strong smoke odor or items such as open food may be deemed un-salvageable. Any item deemed un-salvageable will be put on a list and returned with the salvageable contents. A copy of the un-salvageable list will also be provided to the insurance company.
If the home, structure, or contents are not properly cleaned by a fire damage restoration professional, fire, smoke and soot can cause extensive long term corrosive damage to items. These items could be Formica, aluminum, porcelain, or chrome. This is why it is important to call the professionals to help restore your structure and personal items.
The ServiceMaster Sioux Falls fire damage restoration professionals can remove fire damage smoke and soot from at-risk items, thus helping to avoid additional expenses. We use the latest equipment and supplies in our five-step fire and smoke restoration process:
Emergency Pre-Cleaning
Content Cleaning
Content pack-out
Structure Cleaning (Wall and Ceiling)
Deoderization