About Us
ServiceMaster Quality Cleaning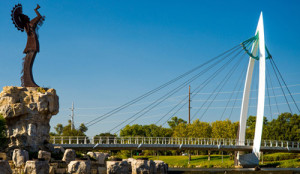 Like a lot of folks in our community, Mike Tate grew up right in Wichita. He played ball here, he fished the Arkansas River and he started his family here. Mike worked hard for years to open his own business and when the opportunity came there was only one place he wanted be; Wichita, naturally. ServiceMaster Quality Cleaning provides janitorial and disaster restoration services for Wichita and surrounding communities. We're locally owned, but backed by the power of a billion dollar company, ServiceMaster Clean. "The clean you expect, the service you deserve," is not our slogan — it's our promise to you. If your facility needs cleaning or you've suffered a disaster, call us now. We're standing by to make it right and we won't be satisfied until you are.
OUR COMMITMENT. YOUR ASSURANCE.
Who we are stems from a pledge we made long ago. And not just to ourselves, but to everyone we associate with. We call it the ServiceMaster Corporate Commitment.
HELP people develop
We're only as good as the people who work for us. We give our associates the knowledge, skills and tools they need to be successful. Our culture fosters teamwork and peer mentoring. Employees train new hires, who in turn train others.
EXCEL with customers
We set our standards high and hold ourselves accountable. No cutting corners and no settling for "good enough." To exceed our customers' expectations, employees are motivated to always do their best work.
Grow profitably
Our commitment to people isn't limited to customers and employees. We're also dedicated to our shareholders. Plus, financial growth benefits everyone by creating more opportunities and allowing us to provide the best service possible.
OUR CORPORATE VALUE STATEMENT
We aim to achieve our core objectives by living our company values:
We care about people
We do the right thing
We value diversity
We value teamwork
We do what we say
We delight customers
We are a learning organization
We are committed to innovation
OUR PEOPLE. OUR PASSION.
At ServiceMaster Clean, our personnel work as an extension of you, taking pride in the job and completing your task list the way you like, every time. We are committed to monitoring each project's progress, ensuring your satisfaction and fueling a continuous cycle of performance improvement.
One of our most important tools isn't a piece of equipment, its communication. Constant accessibility and communication ensure that we understand your unique cleaning or disaster restoration needs. Our comprehensive screening process ensures your business will be serviced by the most trustworthy and qualified people. Superior results and commitment to customers are recognized and actively encouraged through incentive and award programs. Training is always ongoing and our training methods themselves are also under constant development as we take advantage of the latest innovations to keep your home or business looking its best.