Fire Damage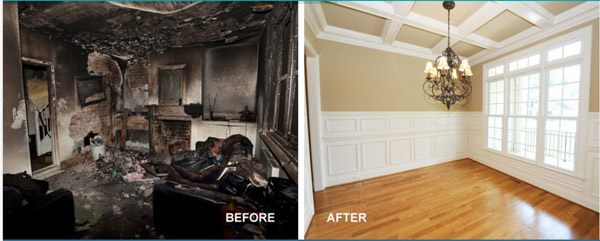 Understanding Fire & Smoke Damage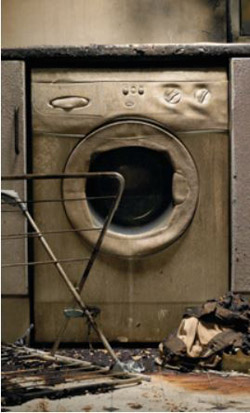 During a fire, smoke is driven by heat created by flames. No matter where the fire originates, smoke may penetrate throughout a building structure. Smoke also combines with humidity and can form corrosive residues that may cause secondary damage. Long after the fire is put out, the damage can continue as remaining free-floating smoke settles on horizontal surfaces and contents.
Fire does burn, but residual smoke may burn as well. This is sometimes called etching, pitting or chemical burning. Quick response and action are critical. The more time that elapses before treatment, the greater the damage.
ServiceMaster Restore is a high reputable, licensed, insured and endorsed provider of fire and smoke restoration services. In addition to our years of experience, our uniformed Restoration Technicians have completed advanced training in fire mitigation, restoration systems and corrosion control. We also require continuing education to learn about new techniques and equipment to better serve you in your time of need. It is our goal to restore your property as quickly and efficiently as possible. Depending on the source, nature and size of the fire, the cleaning and restoration may require several phases before completion.
We work to restore all property to a pre-loss condition when possible. Some items cannot be restored. Others could cost more to restore than they are actually worth. We will advise you and your insurance claim representative, and explain the limits of what we as professional restorers can do. We identify the type of fire and smoke problem and the scope of the damage. The assessment includes a thorough visual inspection with photo documentation to determine the extent of the damage, enabling us to form the most effective plan for returning your property to pre-loss condition as quickly as possible. To ensure proper claims investigation, the area where the fire started must be secured and undisturbed until release for cleaning by your insurance representative.
If you have experienced fire damage in Wichita, call ServiceMaster Quality Cleaning now at (316) 333-5317