Residential and Commercial Floor Cleaning Services
ServiceMaster RRH is the master of hard surface floor cleaning. One of the most beautiful features of your home or business is a clean, hard surface floor. When correctly maintained, a tile, marble, or hardwood floor can enhance the look of your living areas, kitchens, bathrooms, waiting area, break room, and more. Unfortunately, this type of flooring can quickly show wear and tear including scuffing, stains, and dust. At ServiceMaster RRH, we provide custom floor care plans for marble, vinyl, ceramic, quarry, tile, wood, or other surfaces to best fit your needs. A regularly cleaned hard surface floor provides not only a beautiful space but also a clean and healthy space for your employees or family.
Our floor cleaning and maintenance services include the following:
Maintaining your floor's appearance with a superior clean and shine
Reducing wear on hard surface floor surfaces
Dust-free burnishing
Enhancing slip-resistance to increase the safety for you and your loved ones
Utilizing the most current innovations and test-proven methods in hard surface floor care
Protecting your hard surface floor investment by avoiding early replacement and unnecessary expenses
If you have experienced any type of flooding or excess water, it can cause warping and other water damage to your hard surface floors. ServiceMaster RRH has trained Water Restoration Technicians to assess the damage and determine if your floors can be restored to their pre-loss condition. No matter the level of water damage, we will walk you through our entire restoration process so you feel at ease knowing we will do everything we can to restore your floors.
Maximize your floor investment with customized restoration and cleaning programs from ServiceMaster RRH. Whether you have experienced a disaster or you require on-going cleaning, we will provide you the very best hard surface floor cleaning. Contact ServiceMaster RRH today for a free consultation or for any disaster-related emergency.
With locations in Superior, Ashland, Rhinelander, Wausau, Green Bay, Appleton, Fond Du Lac, Duluth and Brookfield, we can get your water damage fixed fast and get your home or business back to its original state fast.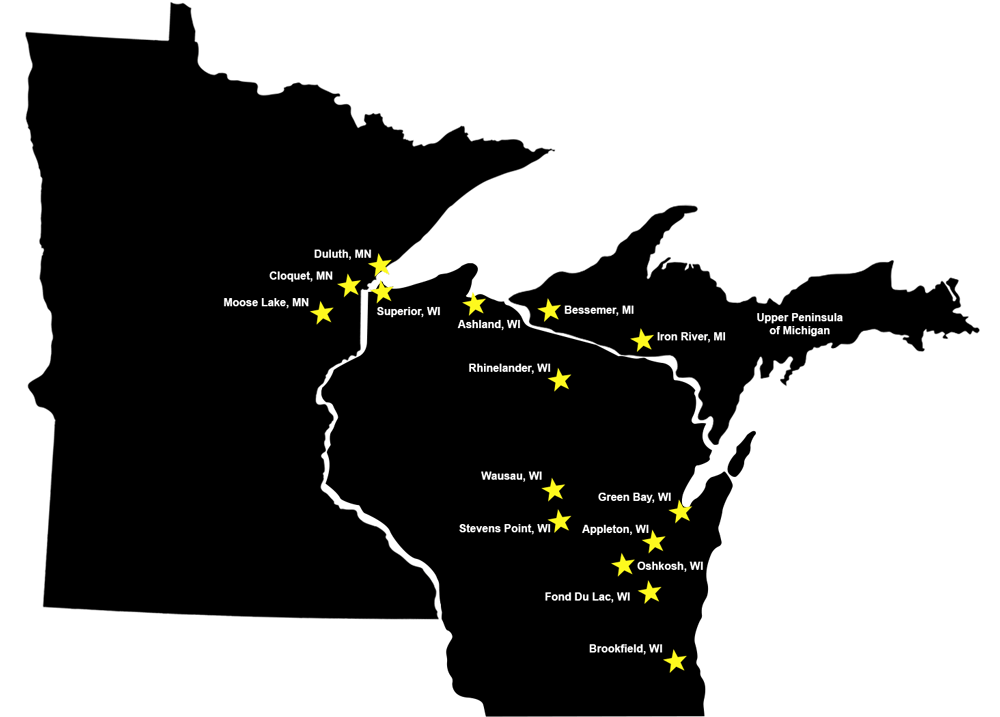 Your business can't afford to be closed another day. Get water damage fixed and your business back to normal FAST.