Residential and Commercial Carpet Cleaning Services
When you need regular carpet cleaning or your carpets need to be restored after fire or water damage, you can call on ServiceMaster RRH!
The carpets in your home or commercial building suffer daily wear and tear, especially in high-traffic areas like hallways and entryways. You might experience salt, mud, stains, and all other types of debris remaining from the foot traffic each day. Routine vacuuming can get rid of the debris on a superficial level, but a professional carpet cleaning can give you a more thorough, long-lasting clean that will help prolong the life of your carpets. At ServiceMaster RRH, our professional carpet cleaning will not only leave your carpets looking like new, but it will also restore the look of your carpets to their former luster. Regular maintenance and cleaning of your carpets will actually save you money when compared to the cost of replacing your carpeting.
Here are the ServiceMaster Clean® steps we take for professional carpet cleaning:
Inspect the carpets to decide the best cleaning method
Pre-treat spots, stains, and other soiled areas
Apply tested cleaning solution to loosen ground-in dirt
Rinse carpeted areas with clear, hot water
Post-treat any remaining stains on the carpeting
Groom carpets for quick drying and uniform appearance
Final inspection and walk-through to ensure your satisfaction
If you have experienced a disaster that has left your carpets with water damage from flooding or smoke damage and charring from a fire, we help restore your carpets. Once the level of damage is assessed, we will take the necessary action to remove, restore, or clean your carpets. If your carpets are deemed unsalvageable, we will remove them for you and provide recommendations and assistance for your flooring needs.
ServiceMaster RRH has the carpet cleaning expertise and technology to remove dirt, debris, charring, and moisture from your carpets, as well as daily soil. It is recommended that every six to 12 months, you invest in professional carpet cleaning services to prolong the life of the carpet in your commercial building or home. Don't spend enormous amounts of money on having your carpets replaced. Have your carpets cleaned by professional carpet cleaners. Contact ServiceMaster RRH today!
With locations in Superior, Ashland, Rhinelander, Wausau, Green Bay, Appleton, Fond Du Lac, Duluth and Brookfield, we can get your water damage fixed fast and get your home or business back to its original state fast.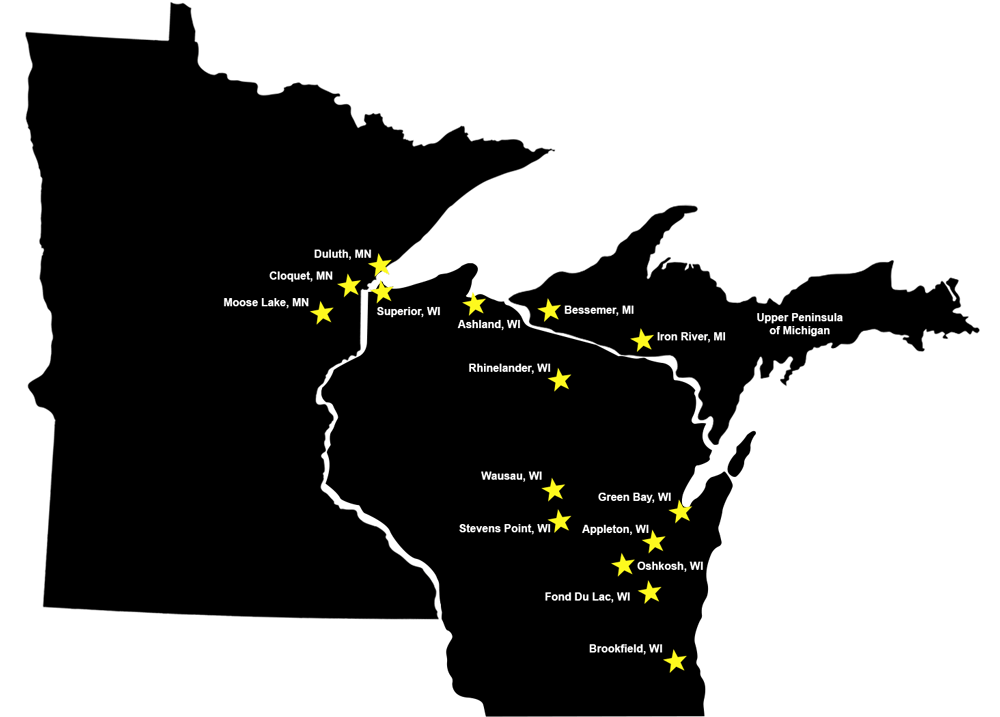 Your business can't afford to be closed another day. Get water damage fixed and your business back to normal FAST.