Water Damage Restoration in Manchester
Water damage CLEAN-UP in New Hampshire & Massachusetts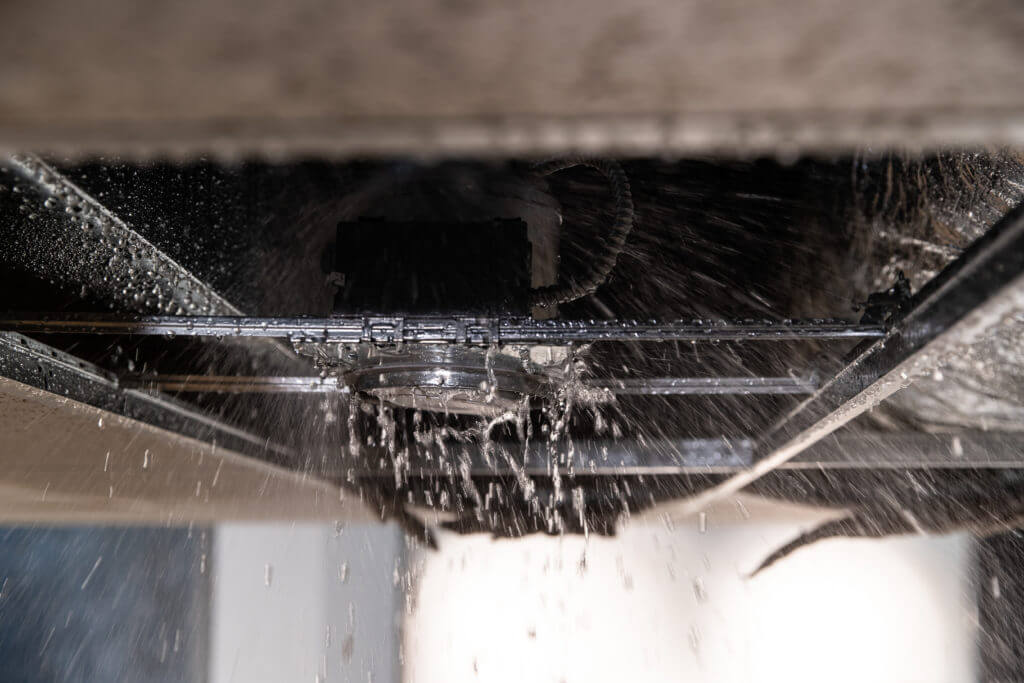 We've all experienced it, waking up in the morning, climbing out of bed only to step ankle deep into water surrounding us. Stepping into what we fully expect to be a warm, steamy shower, only to be pelted with the freezing drops of water.
Opening the garage door after a long day at work, only to see water pouring like a fountain through the ceiling. Perhaps, coming home from vacation and we can't open the garage door due to the ice that has been formed behind from the ice-skating rink that was created on the inside.
Unfortunately, water damage happens, whether it's a result of a toilet continually running, a clogged toilet, faulty water heater, leaky pipes, or frozen pipes. We at ServiceMaster Elite are a certified water mitigation company, trained and prepared to provide assistance in all types of residential water damage restoration solutions, ensuring your home is back to normal as fast as possible!
If you're dealing with water damage on your property, call us at (888) 245-0354 or contact our water removal experts online!
Broken Pipe and Busted Plumbing Experts
At ServiceMaster Elite, a 24/7/365 company who rapidly responds to any water damage calls due to broken pipes, busted plumbing, faulty hot water heaters, and running or clogged toilets. Our Water Mitigation technicians are IICRC certified in restoring homes after a water loss has happened.
Upon initial inspection, technicians will extract remaining standing water, address affected personal property, move and safely secure unaffected personal property, set up containment to protect areas of the house that have not be damaged, and place dehumidification to establish a well-balanced drying method.
Our Technicians, along with our Project Managers, will complete tailor made processes for each water damage loss, which, depending on each state, could require testing of building materials prior to starting of demo. Our water damage restoration processes could include, but are not limited to removing wallboard, flooring, insulation, sanitizing and disinfecting structure prior to placing innovative equipment to accomplish complete dry-out.
Plans also include handling any damaged personal property, placing HEPA certified equipment for air quality control, and placement of special large equipment that might be needed during the winter months, when heating systems and electrical has been compromised.
At ServiceMaster Elite, we offer comprehensive water mitigation services and have a long history of working with insurance companies, so you benefit from our claims process expertise.
IF You need water damage cleanup near NEW HAMPSHIRE & MASSACHUSETTS, CALL SERVICEMASTER ELITE, YOUR INDUSTRY LEADING EXPERT IN WATER RESTORATION, IMMEDIATELY AT (888) 245-0354.