Manchester, NH Sewage Backup
Solving Contaminated Water Issues in New Hampshire & Massachusetts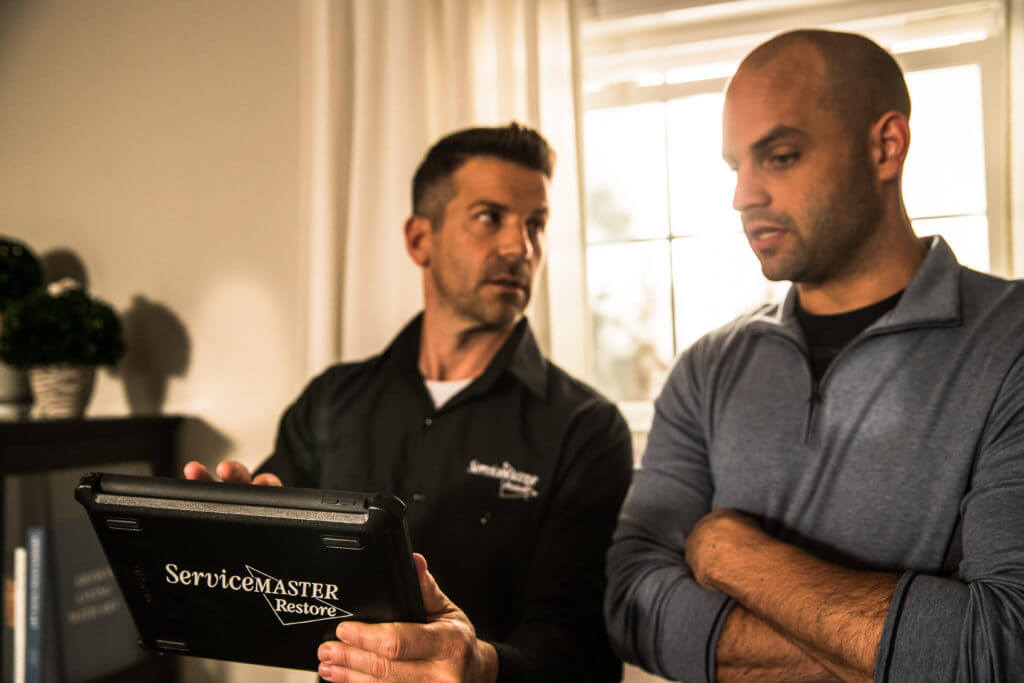 Frankly, sewer backups are a nightmare, they are smelly, inconvenient and can be quite expensive to fix, not just the sewer clog itself but the resulting damages within a home or business. If you are experiencing multiple toilets or drains not working within a home or business, as well as an odor of human waste wafting throughout, then chances are, there is a sewer clog and consequently the backup is imminent. Good news, we at ServiceMaster Elite are trained, certified and prepared to help with clean up from any form of sewer backup that might happen within a home or business.
ServiceMaster Elite is your Sewage Restoration Experts
At ServiceMaster Elite, we are 24 hours a day, 7 days a week, 365 days a year company in Manchester who rapidly responds to any sewage calls. Our Water Mitigation technicians are IICRC certified in removing and restoring homes after a sewage loss has happened. That starts with properly protecting technicians and unaffected areas of the home or business, as well as setting up HEPA certified equipment to remove unhealthy bacteria particulates from the air. Technicians will also initially safely remove all sewage matter from the home or business, set up dehumidification to create a stabilized atmosphere for drying purposes, as well as to avoid secondary damages, such as mold, and handle any personal property that has been contaminated. In many sewer backup instances, structural material such a drywall or plaster, and flooring (IE: pergo, laminate, vinyl, hardwood and ceramic tile) may have to be removed, in which all technicians at ServiceMaster Elite are properly trained. Once all affected materials have been removed from the home or business, all exposed and affected areas will be treated with disinfectants and sanitation, prior to drying equipment, including air movers and dehumidification, is set up.
Sewer back up jobs have dedicated Project Managers who will work to establish the method and process, utilizing our proven products, to create the best result in your home or business. These Project Managers will also communicate with insurance adjusters to convey the course of action, through IICRC standards and regulations, that will need to be taken to ensure a home or business is safely restored back to pre-loss conditions. At ServiceMaster Elite, we offer comprehensive mitigation services and have a long history of working with insurance companies, so you benefit from our claims process expertise.