Fire & Smoke Damage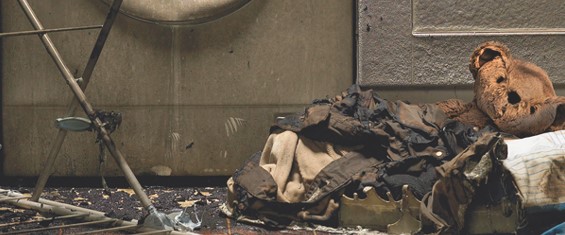 When the fire is out, the damage continues.
Mitigation is essential in fire and smoke damage. Even when the fire is out, the damage continues. Much of the material found in furniture and flooring is synthetic. When burned, synthetics create a variety of complex chemical reactions. After only a few days, these items go from cleanable to unsalvageable. The professionals of ServiceMaster Clean are experts in understanding the chemical combinations that can effectively clean and salvage belongings. They can even remove soot from at-risk items such as brass, aluminum, chrome, marble, tile, and porcelain as well as fabrics in upholstery and carpets, thus helping to avoid additional expenses.
We use the latest equipment and supplies in our five-step fire and smoke restoration process:
FIRST STEP
Emergency Pre-Cleaning
SECOND STEP
Content Cleaning and Packout
THIRD STEP
Wall and Ceiling Cleaning
FOURTH STEP
Deodorization
FIFTH STEP
Complete Restoration and Repair
Contact ServiceMaster by McCann
When the unforeseen happens, call on the quick response of ServiceMaster by McCann. Our emergency call center is prepared to handle your call 24 hours a day, 7 days a week, 365 days a year.