Residential Restoration in Cleveland
Get back to normal fast with our disaster Cleanup services
Floods, fires, hurricanes and other disasters have far-reaching effects on buildings and their contents. When confronted with extensive damage to a building and its contents, property owners are often overwhelmed with the scope of restoration work that needs to be done. One way to alleviate this stress is to contact a full-service Disaster Restoration contractor like ServiceMaster by Disaster Recon.
We specialize in Disaster Restoration, providing comprehensive repairs to help you recover quickly from fire damage, water damage, storm damage and most other types of disasters.
You can count on us for:
Fast response.
Expert assessment of property damage.
Free Estimates for all proposed work.
Comprehensive, start-to-finish restoration services.
Safe, code-compliant work performed by highly trained crews.

What's important: A plan for complete property restoration & recovery
We have fully equipped and experienced crews ready to respond to all of your disaster restoration needs on a 24/7 basis. Our technicians are experienced in working with insurance companies to expedite claims and get the recovery process started. If you reside in Cleveland, Akron, Wooster or in the Northeast Ohio area, contact us to meet with one of our experts who can help.
Has your house experienced a disaster? Call us for professional home restoration services by calling (440) 577-5444 or contact us online!
Additional services to help complete the recovery process
Because our job isn't complete until your property is restored to its pre-disaster status, we offer a number of additional services. The following capabilities enable us to complete the restoration and recovery process: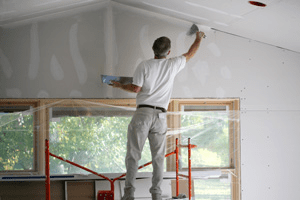 Better than before. Skilled reconstruction crews can erase the effects of severe storm damage by rebuilding to your specifications.
Debris removal
Biohazard & toxic material cleanup
Residential deodorization
Temporary building closure and shoring
Electronics restoration and media recovery
Equipment cleaning
Surface cleaning & restoration
Cleaning & restoration of furniture & furnishings
Reconstruction
Pack up & move out services
We go above and beyond to restore your property and peace of mind
We know that no two disasters are alike. That's why we offer a variety of disaster restoration services to quickly and completely repair the damages created by whatever disaster you have been affected by.
Give us a call at (440) 577-5444 or contact us online to schedule an estimate to repair storm damage or for debris removal, residential deodorization, or any of our other Disaster Restoration and restoration services. We work in and around Northeast Ohio, which includes Akron, Cleveland, Canton, Medina, Lorain, Lakewood, Elyria, Cuyahoga Falls, Euclid, Mentor, Gates Mills, and many surrounding areas of Ohio.
Do you need residential restoration services? We help residents in and around Cleveland get their homes back in order after a disaster. Start by calling (440) 577-5444 or reach out online!