Water Damage Restoration in racine, WI
Protecting Your Property from Water-Related Issues
Even the smallest issues can cause significant water damage to your property, and when that happens, do you have a professional and reliable restoration company on your side?
At ServiceMaster Kwik Restore, we deliver affordable and effective water damage services for homes in Racine, WI. Our team of qualified experts has been training for years, restoring properties that have experienced water damage back to their former glory.
Whether you've had a leaking faucet or a major flood caused substantial destruction, our team is skilled and knowledgeable to support your water-related restoration project 24 hours a day, 7 days a week, 365 days a year.
Dealing with water damage? Call(262) 324-1061 orcontact us online for RACINE WATER DAMAGE RESTORATION today!
What Can Cause Water Damage?
If you've ever had the misfortune of dealing with water damage, you know how devastating it can be for your home. Many times, it's unpredictable and almost impossible to anticipate.
However, various factors can cause water damage, including:
Plumbing issues
Clogged drains
Overflowing sump pump
Leaky pipes
Broken water heater
The list of issues can go on and on. Fortunately, our recovery experts are here to help with the aftermath and restore your peace of mind.
Our restoration experts can help restore your home from water damage, call(262) 324-1061 orcontact us online to get started.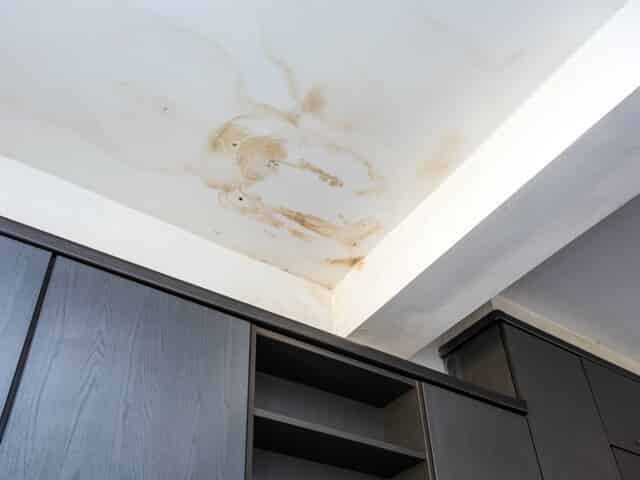 3 Dos and Don'ts of Water Damage
When water damage becomes an issue, there are certain guidelines that you should follow to mitigate the problem until our professional water damage restoration experts can assist you.
The Don'ts
Don't use a normal vacuum to suck up the water. A standard household vacuum isn't equipped to suction or hold water. You'll likely cause irreversible vacuum damage.
Don't enter a flooded space with exposed electrical or structural damage. The potential to be electrocuted or be injured by debris is increased if you walk into a flooded area with exposed walls or damaged wiring. Make sure to shut off your circuit breaker, then unplug small electrical devices.
Don't try to clean up water if it's dark or black. This water contains harmful bacteria and other pathogens that can cause serious health issues. Don't try to abate the problem yourself.
The Dos
Safely remove personal belongings from the flooded area. As quickly and as safely as possible, begin taking your personal belongings out of the space. Anything that is easily damaged by water, like books and important documents, can go first.
Invest in an industrial-grade shop vac. This type of vacuum is made to clean up water and saves you time from using a towel or paper to absorb the standing water.
Call a professional immediately. Our restoration specialists have the state-of-the-art tools and expertise to support your property when it experiences water damage. We can save you time and money and make sure everything is back to normal in no time.
If you are in need of water damage cleanup in Racine, don't wait! call(262) 324-1061 orcontact us now!
Our Water Damage Restoration Process
At ServiceMaster Kwik Restore, we understand that water damage can be a frightening and overwhelming experience. Fortunately, we are here to help put your mind at ease with our comprehensive water damage restoration process.
Our dedicated team of professionals utilizes advanced tools and techniques to quickly and effectively identify the source of the water infiltration, assess the extent of the damage, remove pooled water and moisture from the premises, and craft a plan for repair and restoration.
We work diligently to restore areas affected by water damage back to their original condition quickly and efficiently, so you can get back to living your daily life with as little disruption as possible.
Reach out to our team online or call(262) 324-1061 for professional water damage restoration services in Racine.