Water Damage Restoration in Baltimore, MD
Professional Water Mitigation Services Near You
What do you do in the event of a flood? How do you minimize the flood damage? Who do you call? Do you call your insurance company?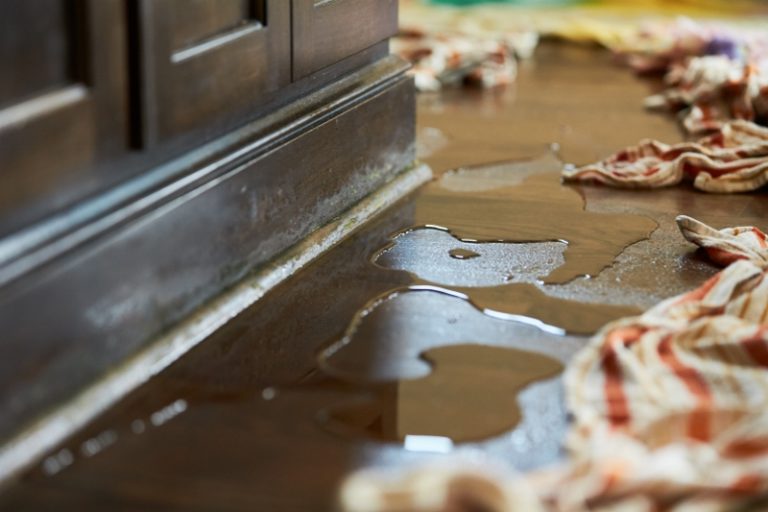 There are so many factors to consider in a crisis such as water and flood damage, but don't worry — one of top water damage restoration companies in Baltimore is here to help! With over 60 years of experience in helping individuals and families like you with flood restoration, our team is the best choice for the job.
Ever since our company was established, we've flourished by maintaining a high standard of morals, values, and customer service. We handle all jobs consistently with high speed and effectiveness. Our goal is to restore your property as quickly as possible and with the least amount of inconvenience to you.
What Makes Us A Top Water Damage Restoration Company in Baltimore?
ServiceMaster is a water damage restoration company that is ready to take the call 24/7 when you need prompt, effective water restoration services in Baltimore, Maryland.
Each and every one of our expert technicians are trained and certified to provide effective flood damage restoration services as quickly as possible, and without cutting any corners with regard to quality. We also partner with insurance providers and homeowners to help you navigate the insurance claims process from start to finish.
Contact us online or call(410) 498-8030 for water damage restoration in Baltimore, MD.
In the event of a flood in your home, immediately follow these helpful tips:
Turn off your water and/or stop the flow of water into the area.
Pin up draperies and upholstery skirts to prevent water damage.
Relocate paintings, art, and other valuables to a safe, dry location.
Fold a piece of aluminum foil several times until you have created an approximately four inch cube. Place this and similar cubes under furniture legs to prevent further damage to your items.
Do not attempt to clean up the water yourself, as it may be contaminated and very harmful to you and your family.
You should immediately notify your insurance company of the situation and request that ServiceMaster of Baltimore be contacted. This will ensure that your home is treated as quickly and professionally as possible.
Our Flood & Water Damage Restoration Services in Baltimore, MD Include:
24/7 Rapid Response
Initial Assessment and Recommendations
Selective Demolition When Necessary
Water Extraction and Dehumidification
Complete Structural Drying
Content Drying
Carpet, Rug, and Upholstery Cleaning
Sewage Contamination Clean-up
ServiceMaster of Baltimore is dedicated to water damage restoration for homes. We understand that water can cause serious and irreversible damage to materials, and provide reliable services to help restore those materials to their original condition.
Acting quickly to take care of water-damaged materials can reduce the time and cost of repairing water-soaked carpets, wood floors, walls, ceilings, and more. Our team of water restoration experts work to identify the extent of water damage and using advanced pumping and drying equipment—we guarantee that your water disaster will be minimized for a faster recovery process.
We have years of experience with water mitigation services in Baltimore, from preparing an initial estimate to restoring your home to pre-loss condition quickly and efficiently.
How Long Does Water Damage Restoration Take?
Water damage restoration is a complex process that requires careful analysis of the extent of water damage done to your home and the materials to be restored before any meaningful repair can take place. The water damage restoration timeline depends entirely on the degree of water damage and subsequent processes implemented to restore damaged materials.
Minor water damage may require only a few hours or days to completely restore, while more extensive water damage can span weeks or even months before the repairs are completed. It depends on how quickly measures can be taken to reduce water saturation levels, secure compromised areas for safety, and properly restore affected materials. Call one of our restoration experts today to get a better idea on the timeline for your particular project.
For reliable water damage restoration in Baltimore,contact the pros at ServiceMaster of Baltimore. We are available online and by phone at (410) 498-8030.