Mold Remediation in Plano, TX
Mold is very common to have in a home because there are certain common conditions that cause it to form. All it takes is the combination of a food source and moisture for it to appear.
If mold forms in your home or business, your family or personnel are at risk for health problems, and your home and personal belongings are at risk for significant damage. It's important to call a property restoration service quickly.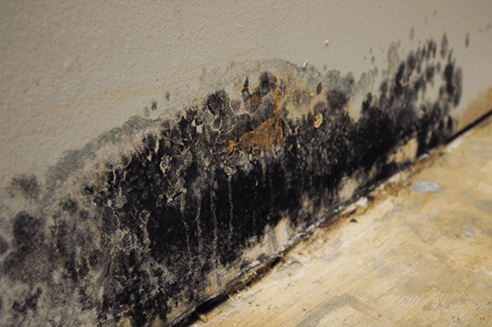 ServiceMaster of North Texas offers mold remediation services in Plano, TX and the surrounding areas. We will remove all mold from your home or office and use our advanced systems and cleaning products to prevent it in the future. Our top-of-the-line mold specialists will give you high-quality service.
Why Mold Removal is so Critical
Mold can easily form in your home because there are plenty of food sources available for mold to grow on. Cellulose is a common food source for mold and it is found in wood, drywall, and many other building materials. Mold can ruin your furniture and spread very quickly.
Moisture is also a primary cause of mold. If you discover a leak or flood on your property, be sure to call for water damage restoration services immediately.
To prevent this, you must be certain to contact ServiceMaster of North Texas immediately. Our mold remediation services will remove the mold and prevent it from returning in the future.
In addition to protecting your property, it is vital that you protect your health. When mold is found, immediate mold remediation is a must.
Here is a video of our IICRC-certified mold removal specialists doing what they do best in the Plano, TX area:
The Faster the Better – Mold Remediation in Plano, TX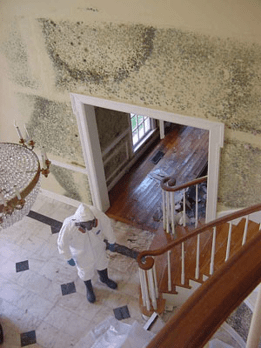 At ServiceMaster of North Texas, we offer the best mold remediation in the business and in the Plano Tx, area.
Our IICRC-certified mold experts use the best cleaning methods and tools available to completely remove the mold.
We will stop the mold from spreading and create a mold remediation plan to not only remove the mold growth but also repair or replace the damaged surfaces.
Our mold removal services in Plano, TX consist of these steps:
Inspection of your home or property to find all mold.
Isolation of the mold.
We will walk step by step with you through our mold removal plan.
Total mold remediation and restoration.
Contact Us for Mold Remediation in Plano, TX
Don't let mold continue to destroy your property and livelihood. A good mold remediation company can get things under control and back to normal. We've dealt with some of the worst mold cases in Plano, TX, and our experience is what you need.
If mold is an ongoing issue in your home, you need mold specialists to handle it. If you live in or around the Plano, TX area, contact ServiceMaster of North Texas immediately for mold remediation and removal services.
We are available 24 hours a day, 365 days a year at (972) 284-0757.