Hoarding Cleanup & Restoration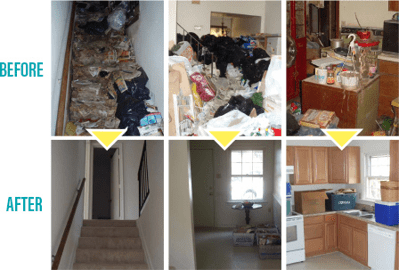 If you find yourself, a family member or even a friend dealing with a hoarding situation, don't be embarrassed, it's not due to poor organization or laziness. Compulsive hoarding is a complex anxiety disorder that makes it difficult for a person to discard or part with possessions, regardless of actual value.
Unfortunately, hoarding can also be very dangerous. Fire, air quality and other clutter hazards claim the lives of dozens of hoarders each year. While these cases are extreme, the fire, safety and health issues associated with clutter and gross filth will often lead to a home being condemned if it is not properly cleaned.
ServiceMaster Restore® addresses hoarding hazards and restores the property back to a safe and livable home.
ServiceMaster Restore Hoarding Services:
Remove clutter and clean up debris
Help locate lost jewelry, hidden money and/or other valuable items
Coordinate recycling and shredding
Help distribute donations
Assist in distributing kept items to family members (local and national)
Facilitate paperwork required by government agencies, lawyers and trusts