WATER DAMAGE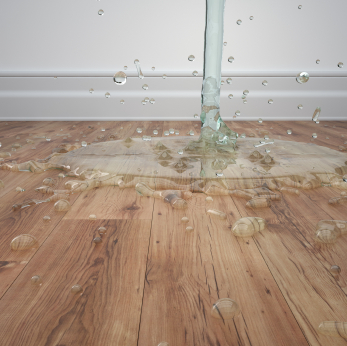 If you've recently experienced water damage to your home or business, we understand how frustrating and upsetting it can be. We want you to know that we have helped restore many homes back to normal after both mild and severe water damage.
Water travels quickly and it's not always easy to tell where it's gone. The longer you wait to fix the problem, the farther and deeper it can travel, and the more damage it can do. When you call us, a qualified technician will arrive on site promptly with the right knowledge and equipment to accurately identify what kind and how much damage has occurred in your home.
After doing a full inspection (including crawlspaces, basements, and attics) and protecting your contents, your water mitigation technician will create a plan of action based on their evaluation of the damage. This may include emergency water removal, application of antimicrobials to prevent harmful microorganisms from spreading, and placing the correct equipment to begin drying your home.
WATER DAMAGE: WHAT CAN I DO NOW?
After any situation that has resulted in water damage, the most important thing is to be safe. Water damage can damage structural integrity, create electric hazards, accelerate the growth of mold and spread dangerous contamination. But there are some things you can do. Here are some disaster tips when dealing with water damage to your property.
Mop or blot up excess water.
Wipe excess water from wood furniture.
Allow wet upholstery, cushions and pillows to air dry by separating them and propping them up when possible.
Protect furniture legs from wet carpeting by placing aluminum foil or wood blocks beneath them.
If your air conditioner has been deemed safe to operate, turn it on to aid drying during the summer.
Remove rugs and allow them to air dry by hanging if possible.
Remove art and other valuables to a safe, dry place.