WATER DAMAGE
Has your Phoenix-area home or commercial property suffered damage from a flood, a burst pipe, or other water damage? We understand this is an emergency. That's why we're available 24/7/365. Our quick response time is a comfort to you and keeps your costs low.
You can count on the experienced team here at ServiceMaster Restoration by Desert Dry to show up quickly, inspect and assess the damage, and get to work on our water damage restoration.
Letting water damage sit in your property can result in expensive repairs for your home later (notably mold damage).
Call us at (602) 691-6757. We guarantee a one-hour response time.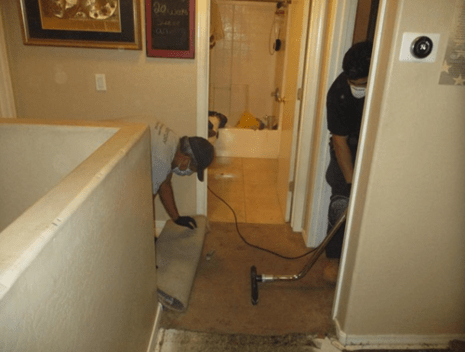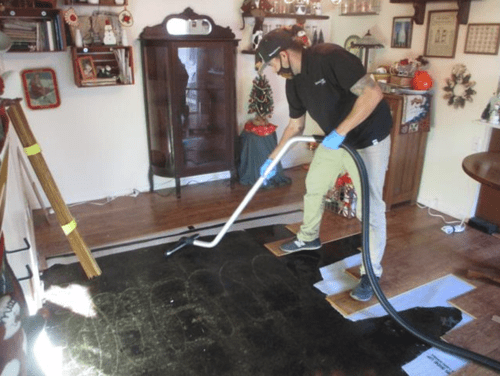 Frequently Asked Questions about Water Damage Restoration
What are the common causes of water damage?
Not all water damage happens from obvious disasters like burst pipes and rain. Sometimes, water seeps in from unseen sources:
HVAC Problems - a faulty HVAC system can produce condensation, leading to water damage
Plumbing issues - leaking pipes are often undetected until it causes enough damage to property
Deteriorating foundation - overtime, your home's foundation could experience cracks and deterioration that more easily allows rainwater or other water to get into your floors
Faulty appliances - whether it's a washing machine, refrigerator or other appliance that uses water, any malfunctions can lead to water leaking out onto your floors and walls
Water restoration is a delicate process that is best performed by trained professionals - let our trusted team get your home back to its best pre-loss condition. Start by calling (602) 691-6757 or contact us online!
What are the biggest concerns of water damage?
The biggest concerns of water damage include:
Structural deterioration - furniture, flooring and walls that have been soaked through may need to be thrown out
Mold - any lingering moisture after water cleanup and drying can develop into a mold issue. Let our experts make sure your home and items are thoroughly dried.
Odor - whether mold related or not, musty odors are par for the course when it comes to water damage and the water restoration process
Electrical damage - water seeping into your electrical system can damage it
This isn't an exhaustive list. Contact us at (602) 691-6757 for more information.
How do I know for sure that my home is completely dry?
The only way to know for sure that your home is completely dry is having water restoration experts test various parts of your home for moisture with special tools. Unfortunately, things can appear and feel dry to the touch with moisture lingering deep beneath the surface. This moisture, left unattended, can develop into a mold problem. Contact ServiceMaster Restoration by Desert Dry for thorough water removal and dehumidification services.
From flood cleanup to water extraction and dehumidification, we have the tools needed to get your house dry after a water disaster. Contact us today by calling (602) 691-6757!