CONTENTS RESTORATION in Midland, Michigan
Contents Restoration Services for Homeowners & Businesses in Saginaw, Bay City, & Mount Pleasant
We restore soft goods, textiles, linens, and hard contents to Hospital Grade, even in sewage conditions. Servicing the following counties: Midland, Bay, Saginaw, Gladwin, Clare, Isabella, Gratiot, Roscommon.
Contents Restoration
Utilizing ServiceMaster by Fuson's Specialized wash system, we're able to restore articles of value, sentimental and priceless articles that people have lost due to some sort of calamity. Flood, fire – whatever the disaster – we're able to restore soft contents that were previously considered lost.
What was once lost can now be restored and that makes people happy. In the midst of their disaster, people take comfort knowing that their lives can be put back together. Precious articles that are treasured part of their everyday lives can be returned to them in short order.
Our cleaning system works for many applications:
Schools (sports team uniforms and equipment)
Hospitals
Fire Department (Gear and Safety PPE – Personal Protective Equipment)
Athletic Departments
Marching Bands
EMT's
Realtors (tie cleaning costs to the sale of the house)
Uniform Companies
Equipment Cleaning (ie. inside hockey gloves needs to be sanitized – bacteria inside hockey gloves led to a mersa outbreak)
Consignment Shops (high end)
Estate Sales
Auction Companies
Theater Groups for costumes
Adjusters
Insurance Agents
Better than Dry Cleaning since dry cleaning has a 40% success rate and this is an 88% success rate. Dry Cleaning has chemicals that are dangerous to the skin. Our contents cleaning is a more effective method for returning items back to a pre-loss state. Call for details (989) 200-5126.
What Kinds of Damage and Contamination Can We Restore in Midland?
Items with:
Water damage
Heavy smoke and soot
Mold and bio waste contaminated goods
Including:
Leather goods; Shoes, Purses, Jackets
Laundry Items
Household goods – sleeping bags, pillows, comforters, stuffed animals
Unique items – dolls, flags, sporting equipment
And Much More!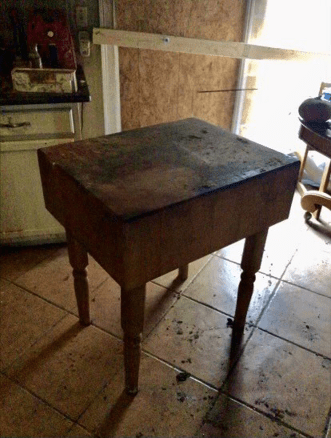 Patented Hydraulic Action Wash System
Our wash system utilizes hydraulic action to force both organic and inorganic contaminants out of the objects to be cleaned. The force applied can be compared to the force of waves crashing against the sand on a beach.
This system is specially designed, scientifically tested and patented.
Due to this technology, the system restores 90% of soft contents damaged by odor, soot, grime, mold, and mildew.
Other traditional washing machines work on a basic principle of using the mechanical energy of an agitator, paddle or tumbling action to wash. This inefficient method predates the Second World War.
Environmentally Friendly
Independent, third-party, analysis shows that our wash system restores 90% of soft contents to food-grade clean. To achieve these results, our contents restoration company utilizes a specially designed synergistic blend of detergents.
The propriety detergent and system recipes are engineered specifically to optimize the cleaning application, and each recipe is backed by an independent laboratory validation.
While the wash system utilizes detergent that is lethal to contamination, it is kind to our planet. All of the detergents used are free from hazardous phosphates and solvents. They are thereby more sustainable than the detergents used in other cleaning processes.
We provide the safe and effective restoration you need for any valuable items. For contents restoration services near saginaw, Michigan, call (989) 200-5126 or contact us online today!