Home Water Damage Restoration Services in Tyler
How to Repair Water Damage?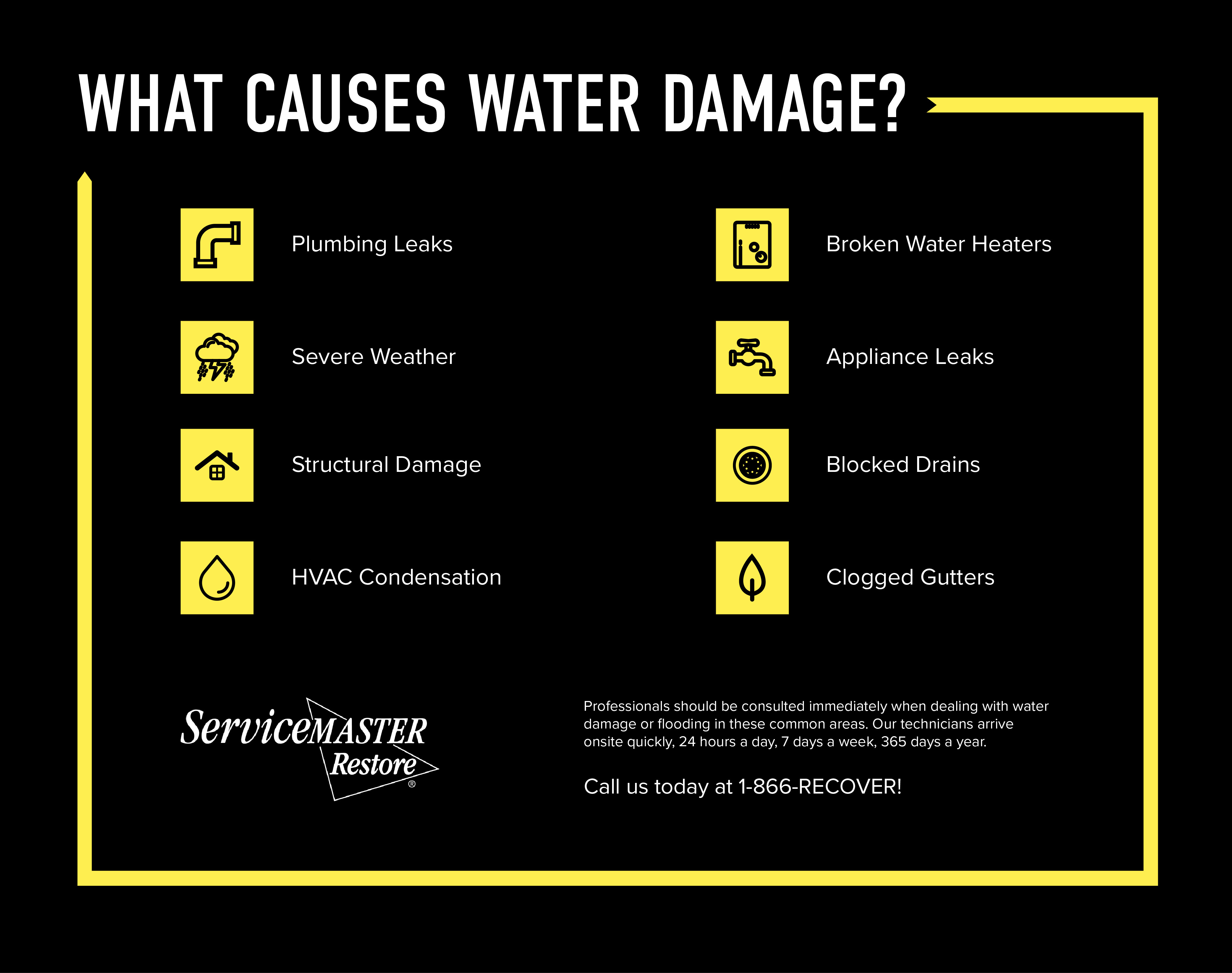 Specialists should be called as soon as your home is affected by water damage. That's because unattended excess water in your home will create further problems the longer it stands, from toxic mold growth to unbearable odors and even permanent structural decay of your walls and foundation. Not to mention, your homeowner's insurance is less likely to pay out your claim if you delayed seeking help from a professional water damage restoration service company and went the ill-fated DIY route, instead. Save yourself the hassle and the headache and get in touch with our locally owned and operated water damage restoration company in Tyler ASAP.
Our team uses the best tools and technology to restore properties and get your possessions back to their pre-loss conditions. This includes removing any destroyed contents, cleaning and disinfecting those that are able to be salvaged, drying out the structure of your home, and rebuilding anything that has been destroyed. We'll give you the go-ahead when you and your family are safe to live in your home again.
Have You Noticed Water Damage? Call ServiceMaster Services - Tyler 24/7 for Prompt Restoration.
You're dealing with a nightmare: water damage in your home. Now you likely have to vacate the home after a flood, burst pipe, leaky roof, or some other unfortunate incident has left excess water on the floor and possible odors along with it. If you're left wondering what to do next and how you'll recover from the damage, we are here to tell you one thing you should not do, and that's this: Don't attempt to do a DIY cleanup. That's because these kinds of water damage restoration jobs are best left to professionals who have extensive training and know how to use the proper tools to extract water and mitigate the damage it has caused.
This is time for quick action. Our team at ServiceMaster Services - Tyler is well aware of how disasters don't care about respecting business hours. That's why our team keeps the phone lines free morning, noon, and night for your distress calls. We encourage you to get in touch whenever you notice that standing water is in your home. We'll be on-site within mere hours and start the assessment, mitigation, and drying process.
Simply give us a call at (903) 225-8538 to request a quote and we'll be on the job in no time.