Commercial Disinfection and Sanitizing Services
Keeping a clean and sanitary workplace is always important for the health and productivity of your employees. As the coronavirus continues to spread in the U.S., this has become even more important for the health of your employees and their families. Cases of the coronavirus, or COVID-19, are in nearly every state, including the Houston, TX area, and business owners and property managers need to take the proper actions to protect against the virus. One way to help prevent the spread of the coronavirus and other illnesses is with commercial cleaning and disinfection services.
If you have a Coronavirus outbreak in your building or facility, please contact us at (281) 503-5189 Return-to-Work cleaning & disinfection for businesses!
CDC Recommended Cleaning & Disinfection by trained Infection Control Technicians.
Employees were required Personal Protective Equipment (PPE) for their protection and your protection.
Botanical Disinfectant products on the CDC/EPA List N. Effective and safe for most surfaces.
Emergency & scheduled services available.
ServiceMaster Restoration and Cleaning provides commercial cleaning and disinfection services in Houston, TX and the surrounding areas to help prevent the spread of the coronavirus in commercial buildings. Our technicians use the best cleaning products and disinfectants available to clean and sanitize high touch point areas and help kill germs that cause the coronavirus and other diseases.
What is the Coronavirus?
The coronavirus is a recently discovered respiratory infection that has spread throughout the world by person to person transmission and community spread. The main symptoms include coughing, shortness of breath, chills, and a fever and it can take 2-14 days for the symptoms to become apparent. Elderly individuals and those with compromised immune systems or pre-existing conditions are the most likely to experience severe symptoms.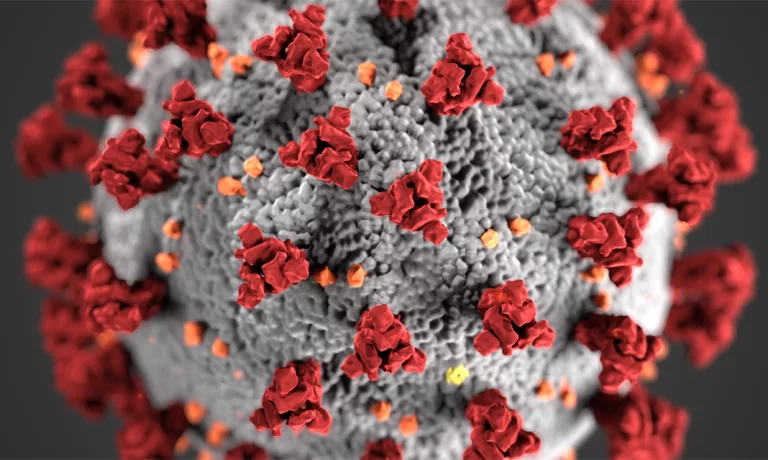 Commercial Cleaning and Disinfection Services
You can help keep those in your office or commercial building safe from coronavirus with commercial cleaning and disinfection services. Our disinfection services will eliminate germs that can spread coronavirus and other illnesses as a precaution, and we can decontaminate spaces that have been exposed. We use only EPA-registered cleaning products and disinfectants to clean surfaces and materials in your building and ensure they are disinfected. Our technicians will provide thorough cleaning and disinfection while protecting ourselves with Personal Protective Equipment (PPE).
We follow the guidelines of the World Health Organization (WHO) and CDC with our cleaning and disinfection services. All areas of your building will be cleaned and decontaminated and we will treat all high touch point surfaces and objects as well.
Our Preventive Cleaning & Infection Control, Disinfection & Decontamination Services consist of the following:
We use advanced equipment and cleaning products to treat air spaces and neutralize any airborne viral particles. It is not known if the coronavirus is an airborne virus, so this is done as a precaution.
We will clean and disinfect high tough point objects including but not limited to door handles, phones, keyboards and computers, desks, countertops, chairs, bathroom fixtures, light switches, and much more.
We will ensure that the area is decontaminated by fogging the building with a broad-spectrum biocide.
We can sanitize and disinfect the following commercial spaces:
Schools and universities
Offices and other commercial workspaces
Childcare facilities
Nursing homes and assisted living facilities
Gyms and fitness centers
Other public buildings
You should take the following actions in your workplace to help prevent the spread of the coronavirus:
Make it mandatory for anyone who is sick or showing symptoms to stay home. If your business allows, have your employees work from home. Paid sick time will give your employees more incentive to stay home when experiencing any symptoms.
Have alcohol-based sanitizer available for your employees.
Encourage your employees to wash their hands often and put signage near sinks.
Talk to your employees about proper etiquette when it comes to sneezing and coughing by using a tissue or doing it into their arms.
Talk to your employees about social distancing including keeping a distance of 6 feet from others, avoiding physical contact, not sharing supplies, and canceling company outings.
Call ServiceMaster for Commercial Cleaning, Disinfection and Decontamination
Our commercial cleaning and disinfection services will help you be proactive against the coronavirus and disinfect spaces that have been exposed. Give ServiceMaster Restoration and Cleaning a call at (281) 503-5189 to protect your business or commercial building from the coronavirus in Houston, TX and the surrounding areas.