Odor Removal in Manchester
Eliminating & Remediating Odor Problems for Businesses in New Hampshire & Massachusetts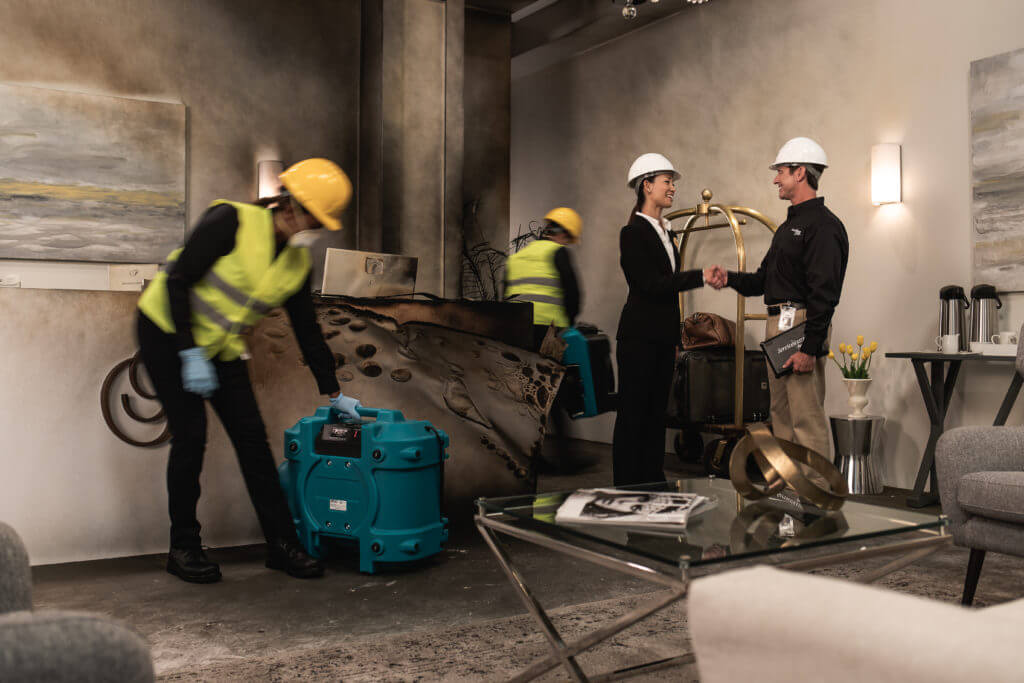 Odor wafting through a home can be both horrific and overwhelming. Determining exactly where that odor is coming from can be frustrating at best. Unfortunately, unpleasant odors wafting through a house, could indicate a larger problem is at hand, potentially affecting your health as well. Many times, an attempt to rid homes or business of the odor, only masks the odor with the use of over the counter products and not completely removed at the source, with a full odor remediation plan. The science of detecting and eliminating the odors can be tricky, but we, at ServiceMaster Elite are there to have your back and help to detect and eliminate odors at the source.
ServiceMaster Elite is your Odor Removal Restoration Experts
At ServiceMaster Elite we are a 24 hours a day, 7 days a week, 365 days a year odor restoration company in Manchester, NH who rapidly responds to any odor damage calls. One of our trained Project Managers will schedule to inspect and determine the source of the odor, and through IICRC Standards and Regulations, put a plan in place to help remove the odor from the property.
Plans can include but are not limited to a special pressure treated clean of raw basement structure, removal of heavily affected building materials, dry sponge clean of building materials, placement of special HEPA certified equipment to remove the odor particulates, ensuring air quality and the use of a hot fog to purge the air and structure of contaminates.
Each instance of odor has its own special plan and process that will need to be completed to help with removing the odor. Our IICRC certified technicians will follow the specific plan that has been put in place for the care of your home or business.
If you are experiencing strong unpleasing odors within your home, call ServiceMaster Elite, your industry leading expert in odor restoration immediately at F:P:Sub:Cookie:L:Phone}.