Minneapolis fire damage restoration
24/7 Fire Damage Repair Near You
Seeing your precious home fall into disrepair after a house fire is undoubtedly devastating. No matter what caused the fire, you're in the midst of what is probably the most severe loss you've ever experienced, and smoke damage adds another problem to the fold.
Not only that, but the water used to extinguish the flames leaves yet another layer of devastation. You may feel like the situation is hopeless and there's nothing that can be done but razing the structure and starting over. But not so fast.
Dial (612) 688-4497 or contact us online to Get in touch with one of the best restoration companies in minneapolis!
---
ServiceMaster's Fire Restoration Process
---
Once you've made the call to ServiceMaster of Minneapolis, we will dispatch a team to your home to walk you through each step of the fire and smoke damage restoration process that looks a bit like this:
Assessment: we'll assess the cause of the fire and extent of damage, which will help us to create the most efficient restoration game plan
Fire Damage Cleanup: we will get rid of debris and anything that you don't want to salvage
Soot & Smoke Cleaning: we'll use the appropriate cleaning chemicals and tools to safely remove soot & smoke stains from items, walls & ceilings
Repair & Replace: any required structural repairs & replacements will be completed
We are skilled at planning these types of large-scale restorations, from the initial assessment through the insurance claim process. Once you are in touch with our Minneapolis fire and smoke cleanup company, our team will roll up their sleeves and get started with restoration.
---
How To Clean Smoke Damage
---
Cleaning smoke damage can be a challenging task, but here are some steps you can follow to clean smoke-damaged areas: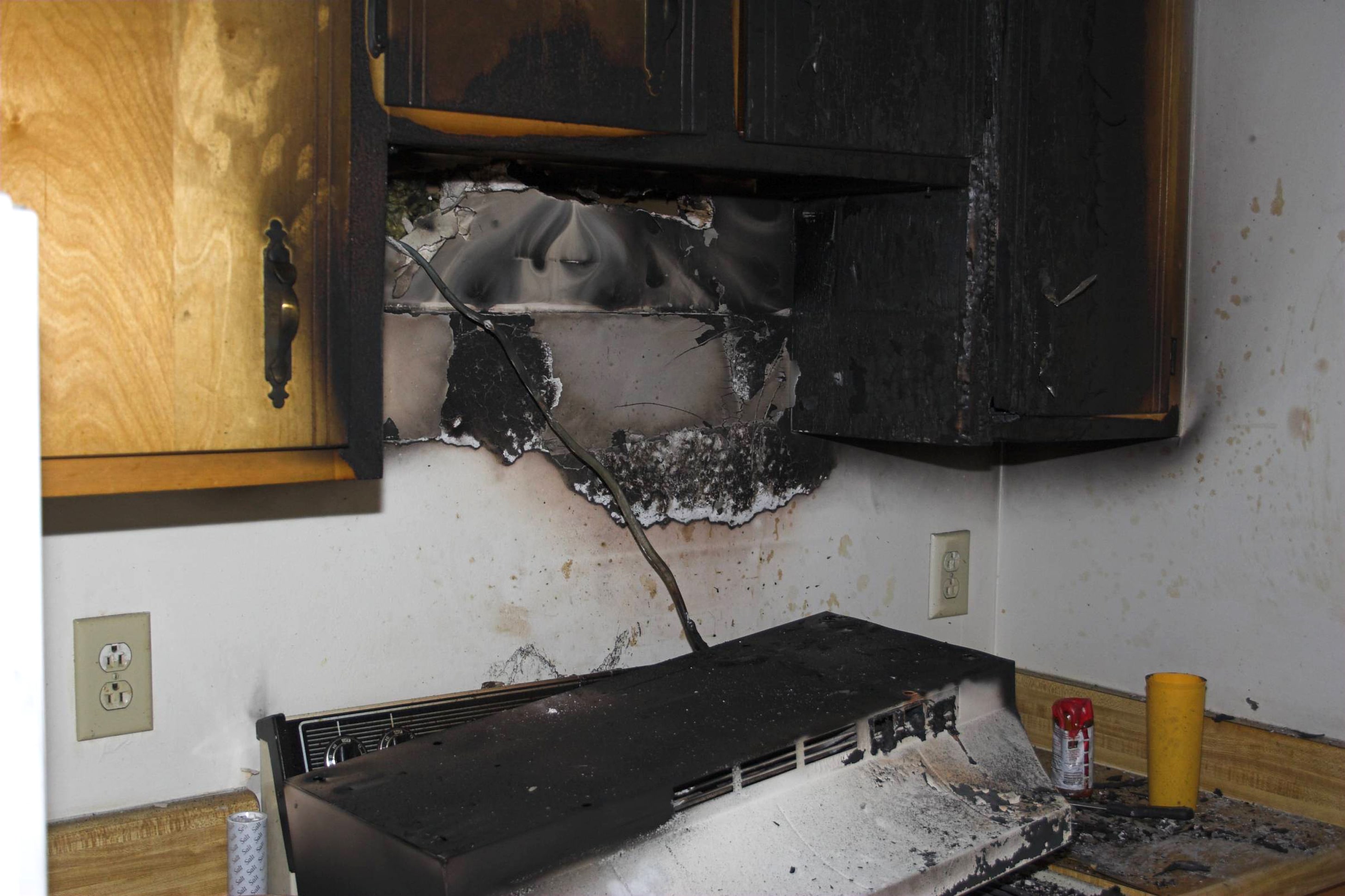 Remove loose soot: Use a dry sponge, vacuum cleaner with a brush attachment, or a dry cloth to gently remove loose soot from surfaces. Be careful not to press too hard to avoid pushing the soot deeper into the material.

Clean walls and ceilings: Mix a solution of trisodium phosphate (TSP) or a specialized smoke cleaner with water as per the manufacturer's instructions. Use a sponge or mop to apply the solution to the walls and ceilings, working from top to bottom. Rinse with clean water and allow the surfaces to dry thoroughly.

Clean hard surfaces: Wipe down hard surfaces such as countertops, furniture, and appliances with a mixture of mild detergent and warm water. Rinse with clean water and dry with a clean cloth.

Clean soft surfaces: Fabrics, upholstery, and curtains may absorb smoke odor and soot particles. Depending on the type of material, you can vacuum them using a brush attachment, launder them following the care instructions, or seek professional dry cleaning services.

Clean floors: Vacuum carpets and rugs thoroughly to remove loose soot. Consider using a carpet cleaner or steam cleaner to deep clean the carpets. Hard floors can be mopped with a mild detergent solution, ensuring that you change the water frequently.

Clean HVAC system: Smoke can infiltrate your heating, ventilation, and air conditioning (HVAC) system. Replace the air filters, clean the air vents and ducts, and consider professional HVAC cleaning to ensure the removal of smoke particles from the system.
Remember that the severity of smoke damage can vary, and it's important to assess the situation carefully. In some cases, the assistance of professionals may be necessary to ensure thorough cleaning and restoration.
---
Why Partner with ServiceMaster of Minneapolis?
---
When you feel hopeless that your home is seemingly in ruins, you can find reassurance from our fire restoration experts at ServiceMaster of Minneapolis who are experienced in salvaging as much as they can from a fire- and smoke-damaged home and have the training and certification to back it up.
Our knowledgeable professionals offer many solutions and can provide guidance on what can be salvaged and what should be replaced. Our customized services are intended to bring your property back to its pre-loss condition.
Call us at (612) 688-4497 or contact us online for fire damage repair in minneapolis today!
You Have Questions & We Have Answers
PROVIDING YOU WITH ALL THE INFORMATION YOU'RE LOOKING FOR
How long does fire damage restoration take?

The duration of fire damage restoration can vary depending on the extent of the damage. Minor fires may require a few days of restoration work, while more severe fires could take weeks or even months. Factors such as the size of the property, the level of damage, the availability of resources, and the complexity of repairs can all affect the timeline.

Can I do fire damage restoration myself?

While minor fire damage cleanup can be done by homeowners, it is generally recommended to hire professional fire damage restoration experts. They have the necessary equipment, knowledge, and experience to safely and effectively handle the restoration process. Fire damage restoration involves potential hazards, including structural damage, soot, and smoke residues, which professionals are trained to handle.

Will the smoke smell be eliminated after smoke damage restoration?

Fire damage restoration professionals employ various methods to remove smoke odor. These can include using air scrubbers, thermal fogging, ozone treatments, and deodorizing agents. The choice of method will depend on the severity of the smoke odor and the type of materials affected. In some cases, multiple deodorization techniques may be necessary to fully eliminate the smell.