Mold Removal in Garland, TX
Mold Remediation Near You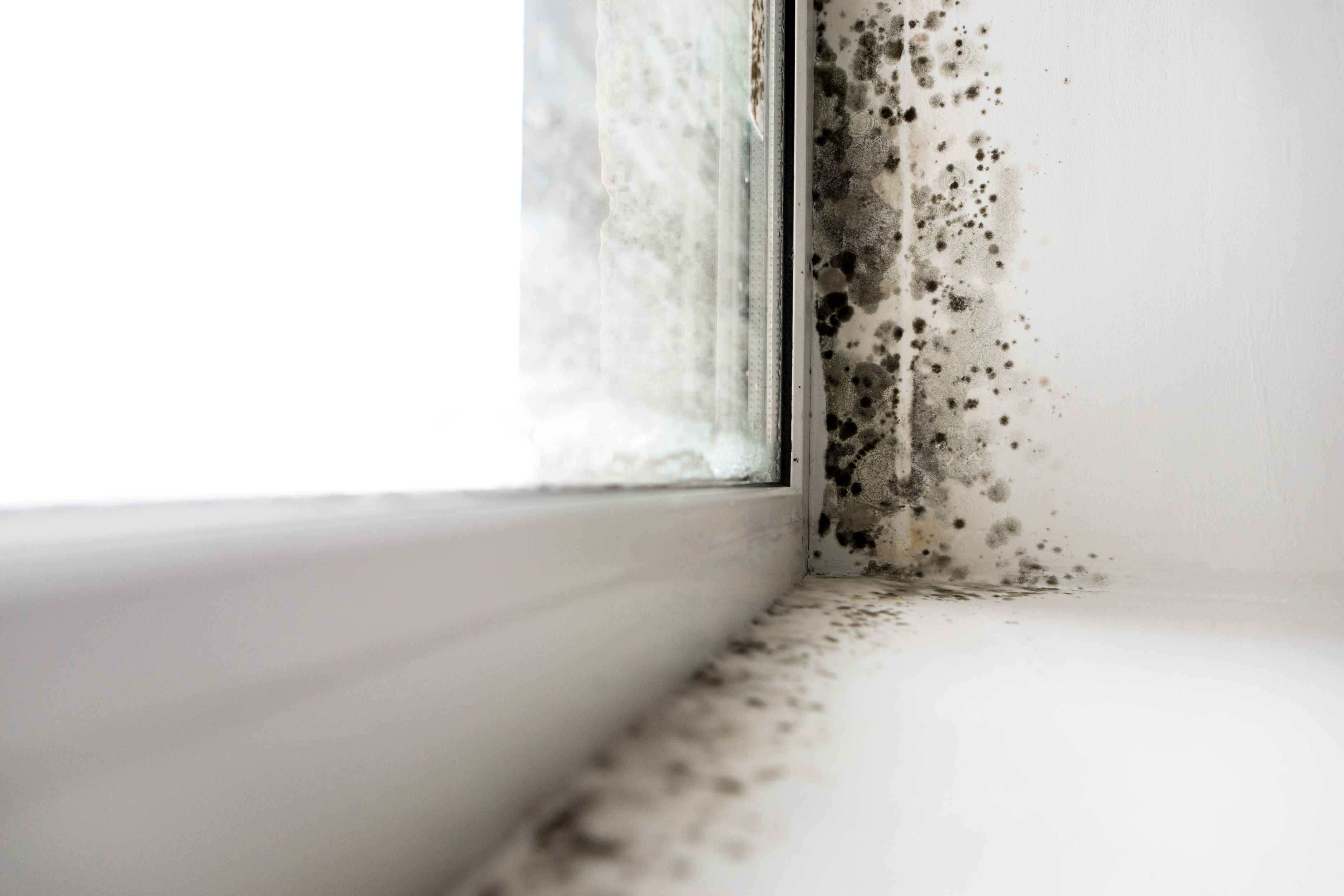 Mold can appear in a home or building at any time because it only takes the right conditions for it to form. Without professional attention from a property restoration company, mold will slowly destroy affected surfaces.
The presence of mold is also a threat to your health as mold exposure can lead to allergies and even infections.
ServiceMaster of North Texas provides mold remediation services in Garland, TX to remove mold from commercial and residential buildings. We use advanced equipment and methods to ensure that the mold is fully removed and we will protect the unaffected areas as we work.
Let our mold damage restoration company help! call us at (972) 284-0757 or contact us online for more information.
Damage Caused by Mold
There are plenty of potential food sources for mold in your home, including cellulose which is found in wood and drywall.
Once there is extra moisture from water damage, weather damage, or odor damage, the risk for mold growth increases significantly. For this reason, be sure to contact water damage restoration professionals as soon as you discover a flood or leak on your property.
Mold also causes discoloration of the surfaces it affects and if given enough time, it will permanently damage these surfaces. The mold growth will continue to spread to new areas of your home by dispersing its spores and it is exposure to these spores that leads to allergic reactions and respiratory illness. Any amount of mold growth requires immediate attention from a professional mold remediation service.
Call ServiceMaster of North Texas at (972) 284-0757 for mold inspection in Garland, tx. We'll perform any required mold removal or remediation service.
---
Mold Restoration – What to Do:
Call ServiceMaster of North Texas immediately for mold removal if you live or work in Garland, TX.
Wipe off any walls containing beads of water.
Turn on the dehumidifier or A/C unit to remove any moisture and increase air flow.
Dry off any wet items, as long as they do not contain any mold.
Inspect the HVAC system of your home.
Always wear protection around mold, including glasses, face mask, and gloves.
Mold Cleanup – What to Avoid:
Do not disturb any moldy surfaces.
Do not place a fan directly in front of mold.
Do not clean any mold yourself as it will only cause it to spread further by releasing its spores.
Do not paint or caulk over the mold.
---
Contact Us for Mold Remediation in Garland, TX
At ServiceMaster of North Texas, we have the proper equipment and cleaning products to remove mold growth and clean up the resulting damage. Our IICRC-certified technicians will isolate the contamination as soon as we arrive and thoroughly test the home or building to find all mold growth. We will then create a mold remediation plan based on our testing results and repair or replace damaged surfaces after removing the mold.
Give us a call at (972) 284-0757 or contact us online to schedule your mold inspection today!
You Have Questions & We Have Answers
PROVIDING YOU WITH ALL THE INFORMATION YOU'RE LOOKING FOR
What Are The Warning Signs Of Mold?

- Dark spots and stains on the ceiling, walls and/or floors

- Moisture levels in the home are high enough to form condensation on hard surfaces

- Musty odor that doesn't go away

What Are The Most Common Causes Of Mold?

Some of the top causes of mold includes:

- Moisture: moisture as a result of leaks, rain or other source are hot beds for mold growth.

- Poor air circulation: mold grows best in damp areas with little ventilation. Areas with a lack of air flow are favorable for mold development.

- Humidity: a humidity level of 55% and higher is favorable for mold growth.

What Is Mold Remediation?

Mold remediation is the process of removing mold from an indoor environment and restoring it to a safe, healthy condition. This involves identifying the type and extent of the mold growth, containing it to prevent further spread, and safely removing it from the affected areas. Our team uses specialized equipment and techniques to ensure that the mold is completely removed and the affected areas are thoroughly cleaned and sanitized. We understand the importance of a timely and effective mold remediation process, as exposure to mold can lead to serious health issues. Let us help restore your indoor environment to a safe and healthy state.

What Is The Difference Between Mold Remediation And Mold Removal?

Mold removal involves cleaning away mold or throwing out material that has been significantly damaged by mold.

Mold remediation is the entire process of mold testing, containment, clean-up and removal.

When Is Mold Remediation Required?

Mold can cause serious issues if left unchecked, so it's important to know when to call in the professionals for mold remediation. In general, if you suspect mold growth and the area is over 10 square feet (about 3 feet by 3 feet), you'll want to consult a professional.




Signs that you should hire mold remediation specialists include water damage from a severe leak or flooding event, dark spots on walls or other surfaces, a strong musty or mildew-like odor in the affected area, and extended bouts of coughing, sneezing stuffy nose, or irritated eyes for you or a loved one.




Following EPA guidelines, for smaller infestations (under 10 square feet) regular household products, over-the-counter treatments, or natural cleaners like white vinegar or bleach can be used to remove the mold. However, if you need mold remediation in Garland, TX and the North Dallas area, don't hesitate to reach out by phone or online!

How Long Does Mold Remediation Take

While every mold remediation job is unique, our team typically takes anywhere from a few days to several weeks to complete the process. We begin by assessing the mold growth level and identifying the problem's source. From there, we develop a customized remediation plan and use advanced techniques and equipment to remove the mold safely and effectively. We follow up with thorough testing to ensure all mold has been eliminated. Rest assured, we're committed to getting your home back to a clean and healthy state as soon as possible.

Can I Stay in the House During Mold Remediation?

We understand that mold remediation can be stressful for homeowners, and one of the most common questions we receive is whether or not they can stay in the house during the process. The answer is not straightforward, as it depends on the mold growth's extent and the methods used for remediation.

In most cases, we advise homeowners to relocate temporarily during remediation to ensure their safety and well-being. This is especially crucial for those with respiratory issues or weakened immune systems. However, we always work closely with homeowners to determine the best course of action and minimize any disruptions to their daily lives. Our priority is always to provide a safe and effective remediation process that will give homeowners peace of mind and a healthy living environment.

Can Mold Come Back After Remediation?

While mold remediation can remove the visible mold and spores present in your space, it is important to understand that mold can come back after remediation. If the conditions that caused the mold to grow in the first place persist, such as excessive moisture, humidity, or lack of proper ventilation, the mold may come back.

That's why we not only remove the mold but also work with our clients to identify the source of the moisture that led to mold growth in the first place. By addressing the root cause of the problem, we can help prevent mold from returning in the future. At ServiceMaster Restore, we take pride in not only removing mold, but in educating our clients on how to prevent it from growing in the future.

What Should I Do After Mold Remediation?

After undergoing mold remediation, it's important to take the necessary steps to prevent future mold growth. At ServiceMaster Restore, we recommend maintaining proper ventilation and humidity levels in your home. Keep an eye out for any leaks or moisture buildup, and address them promptly. Consider investing in a dehumidifier if necessary. It's also a good idea to regularly inspect and clean your HVAC system, including the air ducts, to ensure that there is no mold growth within the system. Our team is always here to provide guidance and support in maintaining a mold-free environment for you and your family.

Is It Safe To Clean Black Mold Yourself?

The answer depends on several factors. If the area affected by black mold is relatively small, then you may be able to safely clean it yourself using a mixture of bleach and water or other commercial products designed for this purpose. However, if the infestation has spread throughout your home or office building, then you should consult with an experienced professional who can assess the situation and determine what steps need to be taken for proper removal and remediation.




Professional cleaners have access to specialized equipment such as air scrubbers which are necessary when dealing with larger-scale infestations since they help reduce airborne spores from spreading further during cleanup efforts. Overall

, it's always better to practice seeking out professional assistance when dealing with black mold. This ensures complete eradication without risking further contamination along the way.