Fire Damage Restoration in New Haven
We get to work fast to get things back to normal
You lose more than possessions when a fire strikes your home. We know the emotional toll fires can take. That's why we respond fast. We know that even after the fire is out, the damage to your home and belongings continues. In a matter of days, these items can go from cleanable to unsalvageable.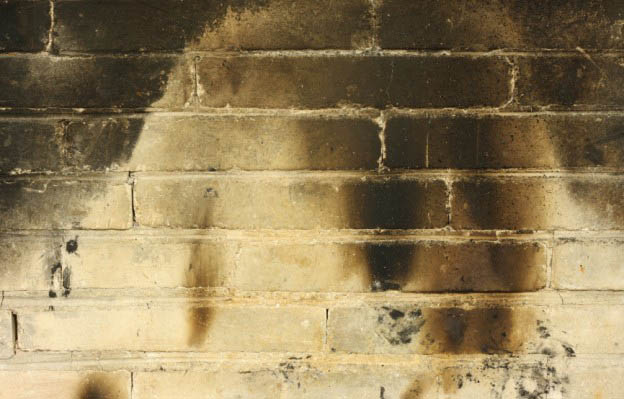 You need a fire damage repair team near New Haven and Hamden that works quickly and has the equipment to restore any kind of material. Our professionals can the ability to both repair structural damage and clean up damaged valuables. We can also remove smoke and soot damage from walls and objects. Smoke left on possessions or surfaces too long will cause discoloration and deterioration.
Have a question? Ask us anything!
Contents Cleaning
Trust the professionals of ServiceMaster Restoration Services. Our fire damage cleanup experts understand the chemical combinations most effective to clean and salvage belongings. We can remove soot, helping to avoid permanent loss of irreplaceable items. This can also reduce other fire restoration expenses.
Items and materials most at risk from soot damage include but are not limited to:
Brass
Aluminum
Chrome
Marble
Tile
Porcelain
Fabrics
Upholstery
Carpets
Our Smoke Cleaning Services and Fire Restoration Process Includes:
Situation assessment, cataloging of damaged items & prioritization for attention
Emergency pre-cleaning
Content cleaning
Content pack-out
Wall and ceiling cleaning
Odor elimination
The Benefits of Fire Damage Remediation Near You
A fire accident can be a devastating, frightening, and traumatic experience. While you may believe that your entire home is not salvageable, it may be possible to restore your property with the help of professional damage reconstruction specialists.
The following are several benefits of our fire damage restoration services in Hamden and New Haven County, CT:
24/7 emergency service – Our fire damage restoration team at ServiceMaster Restoration Services - New Haven County understands that a fire accident can occur at any time. That is why we are available 24 hours a day and 7 days a week to limit the extent of the damage.
Latest tools and technology – Our experienced contractors have the start-of-the-art equipment and tools to remove water, smoke, and debris, as well as repair all the damage caused by the fire.
Reduce property damage – We can arrive on time to immediately start the restoration process by removing soot and the smell of smoke and cleaning any personal items that were not damaged by the fire, which reduces the amount of damage to the property in several ways.
Restore your property – After providing emergency response and cleaning, we can thoroughly inspect the home, create a full-proof plan to repair the damage and salvage your belongings, and restore your property to its original state.
Assistance with insurance claims – We can determine an estimate of all the damage from the fire and submit it to the insurer. Our contractors can also help you prepare documents related to your claim. Let us make the claims process fast and smooth.
Call (203) 717-9406 now for fire and smoke damage restoration in New Haven, Connecticut.