WATER DAMAGE RESTORATION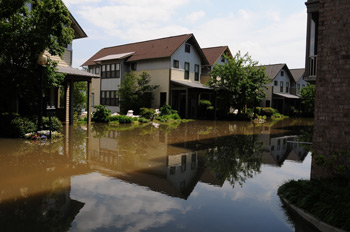 Water removal with a 5 gallon wet/dry vac is back-breaking work – it's like emptying a swimming pool with a teacup. The teacup does the job, just not effectively. ServiceMaster of Germantown has the right tools for the job. Using our tools and training, we'll devise a plan to extract all of the water and dry the dwelling including its contents.
If you have water damage and are in need of a restoration provider, you're at the right place. ServiceMaster of Germantown understands that water damage can be difficult to experience. Extraction, drying and monitoring are steps in our water damage process that we've done thousands of times. Our team has years of experience returning homes or offices back to normal. We help families and businesses in Tennessee, Arkansas & Mississippi. Trust us in your time of need.
Water Damage Restoration Process:
Assess the affected areas to gain an understanding of the scope and severity of the damages.
Remove the excess standing water.
Thoroughly dry and dehumidify the affected area, structures, and contents to prevent mold and bacteria growth.
Restore and repair the structure and damaged items.
Sanitize the newly restored area to be ready for final inspection and approval.
What to do:
Call for professional help. Damage from water and bacteria growth can begin within hours.
Remove as much water as possible by mopping, blotting or use a wet/dry vacuum.
Remove wet area rugs or other floor coverings that aren't permanently attached. Do not attempt to start removing your wall to wall carpet.
Lift curtains off the floor, loop through a coat hanger and place the hanger on the curtain rod.
Wipe furniture, prop up wet cushions and place aluminum foil under furniture legs.
Move photos, paintings and art pieces to a safe, dry location.
Open drawers, closet and cabinet doors to enhance drying.
Remove breakables from areas that have been affected by water damage.
What not to do:
Do not enter a room with standing water until electricity has been turned off.
Do not use a regular household vacuum to remove water.
Do not remove tacked-down carpet without professional help.
Do not use electrical appliances while on wet carpet or flooring.
Do not disturb visible mold.
What can you do to prevent water damage in your home? Don't worry, we have all of the best tips and tricks: