Residential Water Damage Restoration in Rochester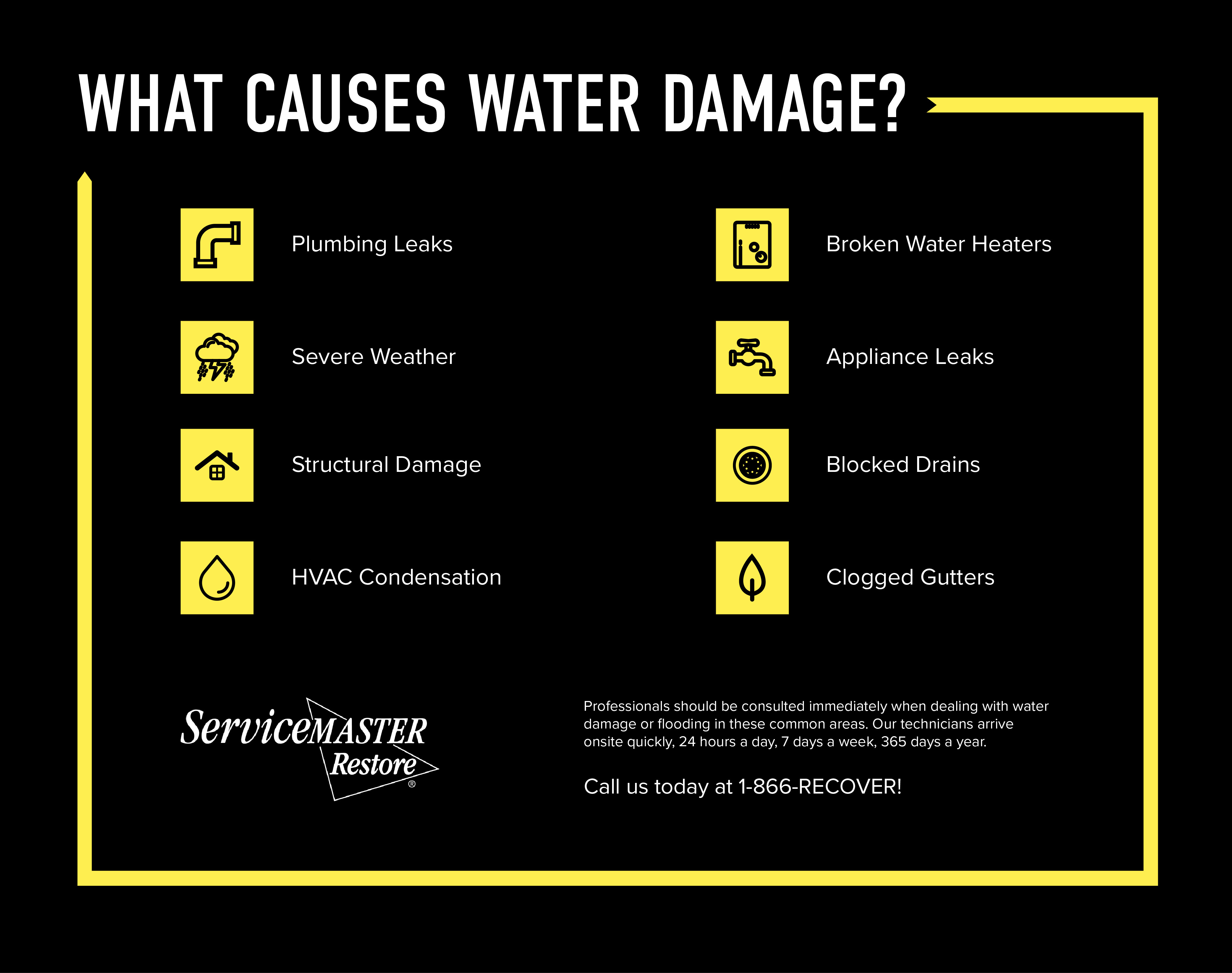 We understand that experiencing water damage to your home, office, or housing complex can be traumatic and challenging, but rest assured that you have selected the best people to assist you and return your home or office to its natural state.
This is because water damage restoration is an emergency business, ServiceMaster Recovery By Close is on call around the clock. In most cases, we can be at your site within two to four hours. Whether you experience broken pipes, hot water heater issues, a washer hose break, or a faulty sprinkler system, ServiceMaster Recovery By Close is available to serve you day or night and address your water damage needs.
Looking for water damage cleanup in Rochester? Reach out to our team and contact us by calling (585) 699-1261.
Expert Water Damage Cleanup in Rochester
Taking care of the water destruction yourself can result in further damage from improper cleanup. Trapped moisture and water vapor in the air require special tools and equipment to find, clean, and prevent the growth of mold.
Our trained restoration technicians use advanced procedures and equipment for the highest level of cleaning performance and protection for property and furnishings. They will locate the water's source, extract water from your property and thoroughly dry every corner, eliminating moisture to prevent the development of a mold infestation.
Our water damage restoration experts can quickly and efficiently clean and restore your property from top to bottom.
Our Rochester Water Damage Restoration Process
Phase 1: Emergency Response - Job Site Inspection and Assessment
Phase 2: Water Removal and Drying - Daily Inspection of Job Progress
Phase 3: Reinstallation and Cleaning, if necessary
Our trained technicians will explain the recovery process and provide a comprehensive water recovery guide outlining the ServiceMaster Restore steps and the homeowner's responsibilities.
If you experience water damage to your home or business, the following items should be done during/after water damage . . .
Damage from water and bacteria growth can begin within hours. Call for professional help.
Remove as much water as possible by mopping and blotting.
Remove wet area rugs or other floor coverings not permanently attached. Do not attempt to start removing your wall-to-wall carpet.
Lift draperies off the floor, loop through a coat hanger and place the hanger on the drapery rod.
Wipe furniture, prop up wet furniture cushions for even drying and place aluminum foil under furniture legs.
Move photos, paintings and art objects to a safe, dry location.
Do not remove books from shelves. Rather pack them tightly to prevent warping of pages until a restoration professional can begin this specialized drying.
Open drawers, closet and cabinet doors to enhance drying.
If you experience water damage to your home or business, the following items should NOT be done during/after water damage . . .
Do not enter a room with standing water until electricity has been turned off.
Do not use a regular household vacuum to remove water.
Do not lift tacked-down carpet without professional help. Lifting the carpet incorrectly could create shrinkage.
Do not use electrical appliances while on wet carpet or flooring.
Do not disturb visible mold.
Experienced Team of Water Damage Restoration Experts
ServiceMaster Recovery By Close has the expertise and over 24 years of experience in restoring homes and businesses after a water disaster. Whether it's a flooded basement that has brought in silt and debris, a sprinkler head break that has waterlogged your office, or a sewage backup that includes unpleasant waste, we have the tools and methods to clean and sanitize your property.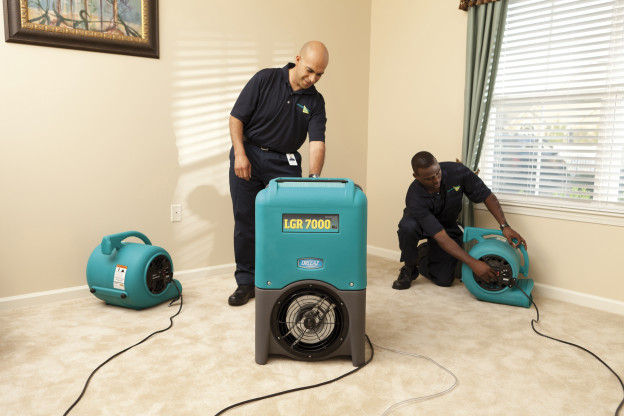 Please complete the form to the right for additional information. We offer 24 hour a day, 7 days a week emergency services, including holidays. From Syracuse to Oswego, Auburn, Cortland or Rome, we cover all of Central New York, and are here to assist you and restore your peace of mind.
If you need immediate assistance with water damage restoration in Rochester, please contact us at (585) 699-1261.