Residential Floor Care in Rochester, New York
Your carpet or floor is often the first impression your home makes when someone walks in. You want to be sure you look your best. For over 24 years, ServiceMaster Recovery By Close has provided professional carpet, upholstery and tile/grout cleaning, floor care services to homes and businesses in Rochester and Central NY. Carpets, fabric furniture, and floors are a substantial investment, and any neglect or improper care can lead to matting, fading, fraying and premature and costly replacement.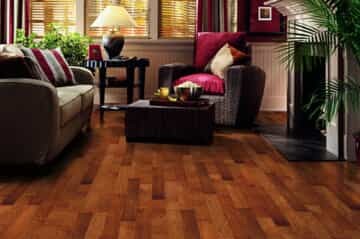 For a floor cleaning service in Rochester, ny you can trust, contact us online or call us at(585) 699-1261 today.
Regular, thorough cleaning by skilled ServiceMaster Clean professionals can extend the life of your floor and carpet investment, maintaining its rich appearance in an affordable and consistent manner. To maintain your floor and carpets appearance and quality, your floors and carpets should be professionally cleaned every six to twelve months.
Fabric furnishings are often heavily used at home and as a result show soil and dirt quickly. The ServiceMaster Clean professionals are experts at selecting the correct cleaning system for various fabric types and soil conditions. For all upholstery cleaning in Rochester, our technicians use specially designed products, equipment, and methods every step of the way, including initial vacuuming and spot treatment, cleaning, rinsing, water extraction, and washing and polishing frames.
When you have tile flooring, one of the biggest challenges is keeping the grout clean. Grout lines are porous and trap dirt over time, causing your tile to look dull and faded in appearance. At ServiceMaster Clean, our six-step tile and grout cleaning process gets your grout clean and keeps it looking its best. It can be used on both ceramic and porcelain tile and is ideal for kitchens, baths, countertops, and other tiled areas of your home.
At ServiceMaster Clean, our research and development team works to ensure that we are using state-of-the-art products and processes to remove stains and reduce soil levels. We work to your specifications and guarantee the job is done right.
ServiceMaster Recovery By Close residential cleaning services include:
Carpet Cleaning and Area Rug Cleaning
Upholstery Cleaning
Marble, Vinyl, Wood, and Hard Surface Floor Care
Tile and Grout Cleaning
We use high-performing products and provide world class service. Please complete the form to the right for additional information on our residential cleaning services in Rochester.
To schedule an appointment, call ServiceMaster Recovery By Close at (585) 699-1261 and we will be happy to assist you.