Post Loss Recovery in St. Cloud
ServiceMaster Recovery Management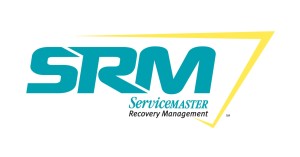 SRM is a single source solution for disaster restoration and reconstruction services. We have fast emergency response times available 24/7/365.
The SRM program will get you back in business when you need it most and offers you:
Single Source Solution
Priority Service over non-800 customers
Availability (24/7/365)
Rapid Response (on site in 2-4 hours)
Locally-owned businesses, backed by national resources
Expertise in emergency mitigation and property recovery
Consistent results, coast-to-coast
Experience working with insurance companies and self-insured businesses
Competitive, Industry approved rates
Wide variety of services to cover your business from pre-loss planning through post-loss reconstruction
Part of any strong business plan is preparing for emergencies and natural disasters. We know that lost time in your business is lost revenue and could potentially lead to lost customers. You deserve the peace of mind that comes with SRM a program that minimizes business and financial disruptions in the event of property damage or loss.
Do you have a plan?
Do you and your employees know who to call?
Do you know that SRM can minimize disruptions and get your business back in operation quickly?
enjoy peace of mind when you partner with SRM for Emergency Restoration Palnning for your Business.
Call on the industry leaders for Business Content Recovery in St. CLoud
The national single source solution. ServiceMaster Professional Services, the disaster restoration leaders, have made it easy to prepare for the unexpected with SRM. From emergency procedures planning through mitigation and reconstruction, SRM gets you back in business fast. Our network of SRM providers handle disasters of any size, anywhere, at any time, 24/7/365.
SRM provides national coverage, over 50 years of technical experience and expertise, financial stability, and the mitigation and reconstruction capabilities that every business needs in the event of a loss. As an SRM customer you can expect guaranteed priority emergency service and complete loss
Prepare for the unexpected. Make SRM part of your business plan today. And, each of our services includes pre-approved insurance industry pricing, centralized billing and communications. With SRM you have direct access to the resources and financial strength of our parent company, The ServiceMaster Company®, along with the personal contact integrity and honesty you expect to find locally.
Comprehensive Services f
SRM provides a variety of comprehensive services to minimize your business interruption. Services range from emergency procedures planning assistance to mitigation and reconstruction with large-loss capabilities. The program guarantees priority emergency response service – with one of the fastest on-site response times in the industry.
Services:
24/7/365 emergency response
Emergency procedures planning assistance
Experts in emergency mitigation and property recovery
Proven restoration procedures and technology
Full-spectrum reconstruction services and project management
Work with major insurance companies and self-insured businesses
Competitive, industry approved rates
Real-time reports to help with your budgeting and risk management review
Consistent results, coast-to-coast
Centralized billing
Locally-owned businesses, backed by national resources