Mold Removal in tupelo, ms
Mold Remediation Near You
Water and moisture can create conditions ideal for mold, mildew and other related bacterial growth. When ServiceMaster Fire and Water Recovery are immediately brought in for mold remediation after water damage, there is a significant decrease in the ability for these agents to grow.
If we discover mold and/or mildew contamination, our professional ethics and certifications require us to report the contamination to the homeowner and the insurance company to protect the occupants and our employees from any unsafe or unnecessary exposure to contaminants. We will present remediation options which give cost-effective methods to deal with the mold and/or mildew.
Give us a call at (662) 339-4999 or contact us online to discuss mold treatment in tupelo today!
Mold Remediation Services
There are two main approaches to mold management: mold removal and mold remediation. While mold remediation is the process of treating mold growth and preventing it from returning, mold removal involves physically removing mold from surfaces using specialized equipment.
Mold remediation provides a more successful approach to long-term mold management, as it helps identify the source of the mold and helps eliminate it. Mold removal on the other hand can be the best choice in cases of severe mold growth or if there is a risk of mold spores spreading to other parts of the home. Ultimately, the best way to choose between remediation and removal is to consult with a qualified professional who can assess the situation and recommend the best course of action.
Whether you're in need of mold removal or mold remediation, contact our experts at ServiceMaster Fire and Water Recovery, as they have years of experience and training for both mold treatments and can identify which one is best for your needs!
What Causes Mold to Form?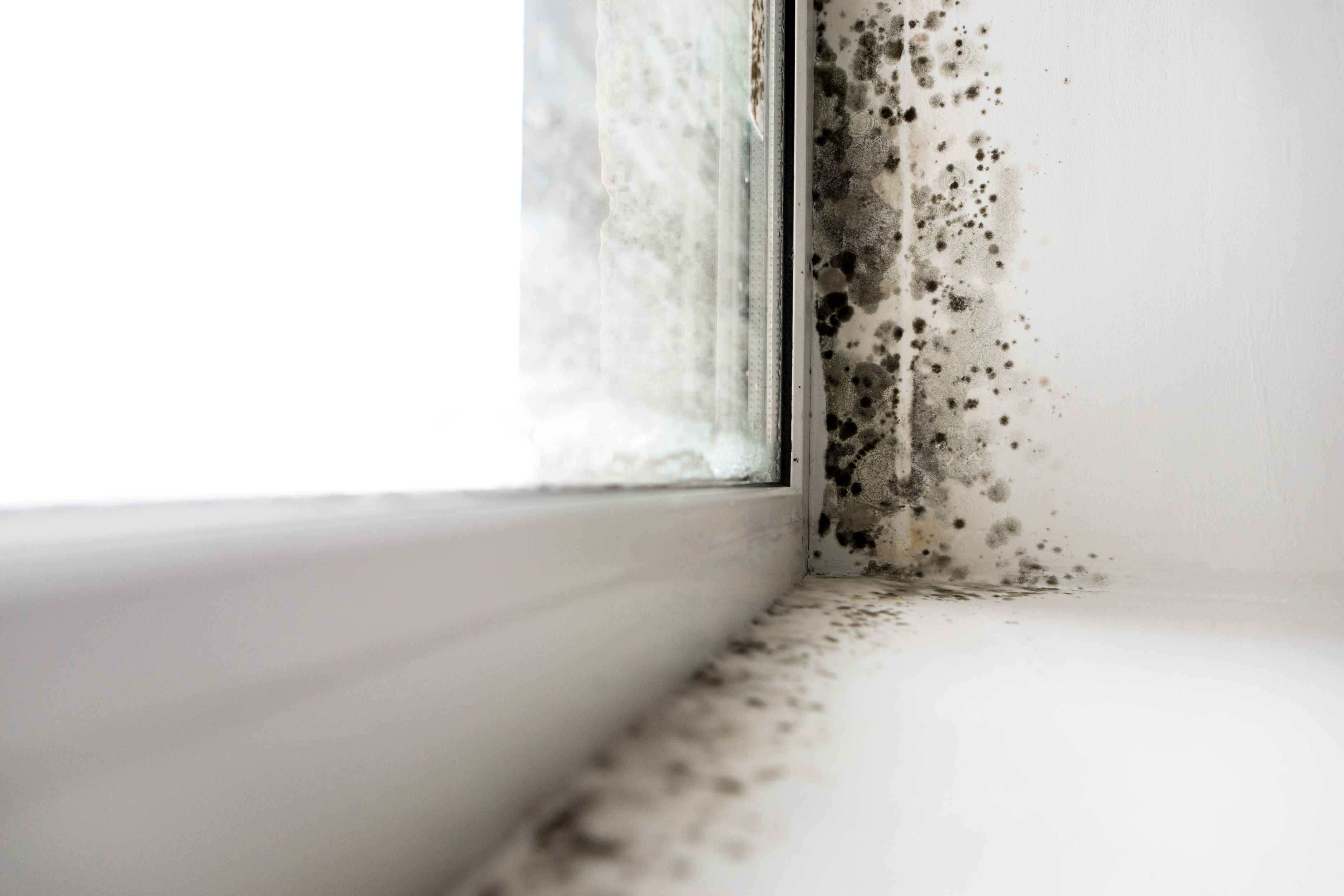 Mold (or mould) is a term used to refer to fungi. It is a living organism and grows in dark areas and digests what it grows on. You may have noticed mold on your food or on a moist surface. Some molds can cause disease and others play an important role in biodegradation. There are even some molds that are key to the production of various foods, beverages, antibiotics and enzymes.
But what exactly causes mold to form in the first place? There are several things that can cause mold to form. The strange thing is that they are related in a lot of ways, but also very different. There is, however, one thing that causes mold to grow. It's the surrounding conditions.
Moisture- Mold growth requires moisture. Without it, mold can't grow. The most common sources of moisture could be condensation, air humidifiers, washing, or cooking. Moisture could be a result of a plumbing leak. Moisture doesn't have to exist in large amounts, but it must be present. Poor ventilation in places like a bathroom, or kitchen can contribute to higher humidity levels and leads to condensation, which allows mold to grow.
Dial (662) 339-4999 to learn more about mold mitigation today!
Darkness and Temperature - Have you ever wondered why basements smell "musty"? It's because mold grows so well in basements. Mold doesn't grow in ultraviolet light which means it can't grow if the sun is present. The same goes for cupboards, behind paneling and under carpets. The biggest mold hiding places are the locations that light isn't present for long periods of time. Temperature is another ingredients that must be just right for mold to grow. Have you ever wondered why you don't see mold in the wintertime or in places that are typically cold? Freezing temperatures are mold deterrents which is why you typically notice mold in the summertime.
Food and Oxygen- Mold is a living organism so it requires food to grow. Mold likes to eat things like wood, cotton, and drywall. These food groups are commonly found in a house which explains why mold can grow so quick and easily in our homes. Mold also needs oxygen to grow. If oxygen isn't present, mold can't grow. Just as we can't survive without oxygen, either can mold. We're both living organisms.
Time - Mold doesn't grow in minutes; it usually takes time to form. That's why it's important to clean up water spills right away. Mold usually takes between 24 hours and 48 hours to be present, but that's only if the conditions are just right for it to grow. If certain ingredients are missing, it may take longer for mold to grow.
The best way to prevent mold is to continually make sure your home is free of moisture. Ultimately that's the most important thing that's needed for it to grow. The other things are required, but without moisture it's not going to happen. If you're careful with water; have a sump pump in your basement, keep an eye on water lines, and have venting in bathrooms without windows, you'll have a better chance of preventing mold from forming. It's a good idea to check your house regularly for these things because mold can cause illnesses and damage to your home in a short amount of time.
Why Hire ServiceMaster
For more than 65 years, ServiceMaster has offered expert mold removal services! We take pride in offering restoration services with honesty and tact, so you can feel at ease leaving the difficult work to us. In order to complete the task as soon as possible, we provide emergency mold remediation services around-the-clock. When you choose ServiceMaster, you'll get professional evaluations, sincere care, 24 hour assistance, and transparent communication. For all of your restoration needs, our team of mold removal specialists is here.
For professional mold remediation services in Tupelo, MS, contact us today at (662) 339-4999 and let us help you eliminate the spread of mold in your home.
You Have Questions & We Have Answers
PROVIDING YOU WITH ALL THE INFORMATION YOU'RE LOOKING FOR
Is it safe to clean black mold yourself?

The appropriate course of action will depend on the severity of the problem, but in general, unless you are well-versed in this particular fungus, you shouldn't try to get rid of black mold on your own. If there is a small amount of black mold on a non-porous surface, you can take actions like using detergent and water or a suitable cleaning agent like bleach solutions. That being said, any substantial infestation should be handled by a professional with access to specialized methods for safely removing mold without releasing spores into your home's air supply.




It's important to note that special consideration should be given to your personal health and safety before tackling black mold removal. It is essential to use protective clothes, such as gloves, goggles, and masks, to avoid skin and lung discomfort from coming into contact with black mold.

How much does mold removal cost?

The cost of mold removal can vary widely depending on several factors, such as the size and extent of the mold growth, the type of mold present, the location of the mold, and the type of surfaces and materials affected.




On average, mold removal costs can range from $500 to $6,000 or more, with most homeowners spending between $1,500 and $3,500. However, it's important to note that the cost of mold removal can vary significantly depending on the specific circumstances of each situation.

How long does mold remediation take?

The length of time it takes for mold remediation to be completed depends on several factors, including the size and extent of the mold growth, the type of mold present, and the location of the mold. Typically, the mold remediation process can take anywhere from a few days to several weeks to complete.




The initial assessment and inspection of the mold growth can take a few hours to a day, depending on the size and complexity of the affected area. Once the extent of the mold growth has been determined, the mold remediation company will create a plan of action that outlines the steps needed to remove the mold.




The actual mold removal process can take several days or longer, depending on the severity of the mold growth and the type of surfaces and materials affected. The mold remediation team will work to remove all visible mold and contaminated materials, such as drywall, carpet, and insulation.