Water Damage Restoration in Midland, MI
Extraction & Drying in Saginaw, Bay City, & Mount Pleasant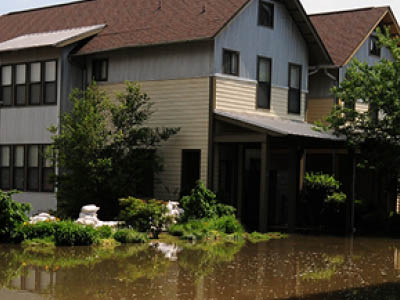 If not taken care of immediately, excess water in your home can promote electrical hazards, cause expensive damage to your home's structure and furnishings, and can even lead to the growth of hazardous mold. Fortunately, ServiceMaster by Fuson is available to take your call 24 hours a day, 7 days a week, 365 days a year.
We respond quickly when your home has experienced water damage due to flooding, plumbing failure, basement problems, or as the result of fire suppression to put out a fire in your home. You can count on us to provide professional residential water damage restoration using the industry's best products and techniques.
For flood or water damage clean-up Michigan families can count on, contact the water restoration experts at ServiceMaster by Fuson. We also provide water damage clean-up to the following counties: Midland, Bay, Saginaw, Gladwin, Clare, Isabella, Gratiot, Roscommon. Call (989) 200-5126
You can rely on our water damage restoration services after flooding strikes. Call (989) 200-5126 orclick to contact us.
We offer 3 options for water damage clean up:
FULL SERVICE WATER RESTORATION
When you have water damage in your home or business, whether from flooding, plumbing failure or putting out a fire, you will likely feel overwhelmed. A simple call to us will relieve you of the stress and worry of clean up. We arrive quickly and use the best products and techniques to clean and dry your home. We also provide contents restoration so that all of your valuables get the attention they deserve.
"You have less stress when we clean up the mess"
DIY DEMOLITION
Save up to 50% by doing your own demolition. We provide an evaluation and consultation with an estimate for you to provide to your insurance company if needed. You do the demolition and we deliver and set up the exact ​equipment​ you need for dry out. We then take down and pick up the equipment when completed.
Additional Information: Typical dry-outs are 3 -4 days. Microbial growth usually begins after 72 hours. We can provide equipment to pull moisture out of the air while you do demolition to buy you more time.
"Pay less when you do the clean up."
WATER CLEAN UP RENTAL EQUIPMENT
Delivery and pick up of professional drying equipment. Call for pricing. Air scrubbers, air filters (Hepa filter), commercial dehumidifier, commercial air movers. extraction units, moisture probes, drying systems, mobile furnace, and more.
"Save big by renting only the equipment you need"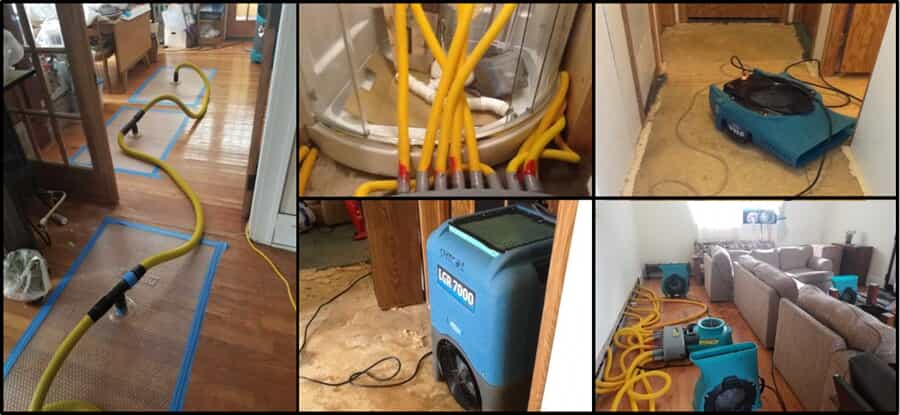 WHAT CAUSES WATER DAMAGE?
Water damage happens for a variety of reasons, including:
Plumbing leaks
Burst or broken pipes & hoses
A clogged toilet
Moisture behind walls
A leaking roof
Foundation cracks
Whatever the cause, fast mitigation is key to restoration, and this is where ServiceMaster excels.
ServiceMaster Restore arrives onsite quickly, 24 hours a day, 7 days a week, 365 days a year. With our rapid response teams, your floors, walls and personal property can often be restored.
WHAT TO DO IF YOU'RE IN THE MIDDLE OF A LOSS
Water and bacteria-growth damages can begin within hours. Call for professional help.
Remove as much water as possible by mopping and blotting.
Remove wet area rugs or other floor coverings not permanently attached.
Do not attempt to start removing wall-to-wall carpet without a professional.
Lift draperies from the floor, loop through a coat hanger and hang them on a drapery rod.
Wipe furniture, prop up wet cushions to dry and place aluminum foil under furniture legs.
Move photos, paintings and art objects to a safe, dry location.
Pack books tightly on shelves until a restoration pro can begin specialized drying.
Open drawers, closets and cabinets to enhance drying.
WHAT NOT TO DO
Never enter a room with standing water until electricity has been turned off!
Never use a regular household vacuum to remove water.
Never lift tacked-down carpet without professional help.
Never use electrical appliances while on wet carpet or flooring.
Do not disturb visible mold.
Do not remove books from shelves.
For flood or water damage clean-up Michigan Families can count on, contact the water damage experts at ServiceMaster by Fuson. We also provide water damage clean-up to the following counties: Midland, Bay, Saginaw, Gladwin, Clare, Isabella, Gratiot, Roscommon. Call (989) 220-1392