Water Damage Restoration in Lafayette, LA
Water damage repair & cleanup to restore your peace of mind
At ServiceMaster of Lafayette, we understand how stressful and overwhelming it can be experiencing disasters and accidents to your property. Whether you own a home or business in Lafayette, any type of water damage should be dealt with by a team of professionals as soon as possible to limit the amount of damage that is done.
The sooner you give our team a call for help, the sooner we'll be able to get your home or business back to normal.
Our team will act quickly, identifying the causes of the damage and taking immediate action to minimize the damage. If you are facing a water damage emergency in Lafayette, LA, contact us. We work 24/7 so that your home or business does not suffer major problems and you can return to peace of mind as soon as possible.
for reliable and effective Lafayette water damage restoration, dial (337) 317-5206 orcontact OUR TEAm online TODAY!
24/7 Emergency Water Damage Restoration in Lafayette, LA
Water damage is one of the most common types of damage that a property can suffer. In the event of an emergency or major water damage, the best solution is to call in professionals as soon as possible so they can take care of the damage and stop it from becoming bigger.
These are some of the most common water damages:
Plumbing leaks
Broken water heaters
Severe weather
Appliance leaks
Burst or broken pipes and hoses
A clogged toilet
Moisture behind walls
A leaking roof
Clogged gutters
HVAC condensation
Blocked drains
A leaking water heater
Washing machine supply line leak
Sump pump problems
Structural damage
Foundation cracks
Our Lafayette water damage restoration team is always ready to help you, whatever your need or emergency is.
A LEADER IN WATER RESTORATION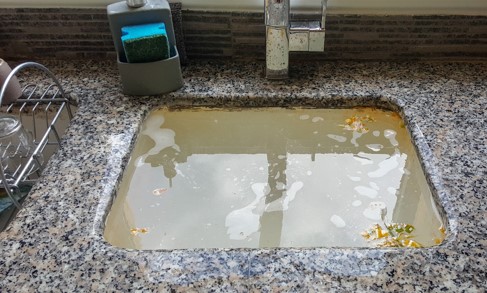 ServiceMaster of Lafayette is a locally-owned business backed by the strength of a national brand with more than six decades of experience. In that time, our teams have set the standard for quality restoration work and the highest degree of customer satisfaction.
Our team of trained and certified restoration experts has genuine care for you and your property or business. We understand the stress and grief that come with water damage. That's why our goal is to help you recover and get back to normal in a timely manner.
We are committed to you at every step of the way, even when the job is done. After a job, we follow-up to ensure you're satisfied with the quality of our work. Recovering from a disaster is difficult, but we hope that our restoration services and superior customer service can make it a little easier.
If you need emergency water damage Restoration in lafayette, LA, contact our water restoration experts by calling(337) 317-5206 orreaching out online today!
Water Mitigation Process
Water mitigation is a complex and comprehensive process that requires professional assistance. The process uses specialized tools and techniques to remove any water that may have found its way into the home.
The water mitigation process includes:
Beginning with an assessment to identify the source of water, the degree of damage, and how best to approach the repair
Then, water is extracted from affected areas as quickly and efficiently as possible to prevent further damage from occurring
Next comes water removal and drying, which may include setting up fans and dehumidifiers to protect materials from water damage and mold growth.
Finally, water damage restoration contractors must prioritize the reconstruction of damaged objects
Water damage cleanup and repair requires thoroughness and expertise for successful outcomes, so if you're in need of expert water mitigation in the Lafayette area, reach out to our team today! Our technicians can quickly identify, diagnose, and eliminate water damage - ensuring the fastest possible restoration process so you can return to normalcy as soon as possible. Contact us today to learn more.
Lafayette Water damage Restoration - FAQ
What should I do immediately after water damage?
After water damage, it is important to take the necessary steps to minimize and prevent any further water damage. The first step is to contact a Lafayette water damage restoration service right away - they can assess the water damage and provide guidance and assistance in taking care of the problem.
From here you should turn off all water sources, if possible, and move furniture or appliances away from any watery areas. If liquid is pooled up, use towels or mops to dry the area up while waiting for help.
Professional Lafayette water damage restoration experts have the tools and expertise needed to assist with water removal, clean up and drying tasks as soon as possible so that mold and mildew don't have time to form.
Thinking ahead when it comes to water damage can help you save time, money, and a great deal of stress in the long run.
For questions or For more information about our Lafayette water damage restoration services, call (337) 317-5206 or contact us online today!