Carpet Cleaning
A Professional Image starts with Professional Cleaning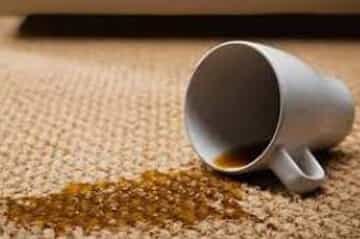 ​
Your carpet is one of the first things people notice when they enter your building and a clean carpet projects a well maintained image. Heavy traffic, weather conditions and even the occasional dropped cup of coffee are just a few of the hazards that the average commercial carpet might face. At ServiceMaster Clean, our skilled cleaning professionals use environmentally friendly products and methods to protect the original beauty of the carpet and promote a consistent overall appearance. We help keep entryways, hallways, offices and meeting spaces looking their best with professional detailed cleaning. Whether it is an annual cleaning or ongoing maintenance, our trained staff, equipment and products deliver results.
Carpeting represents a substantial investment. Neglect or improper care can lead to matting, fading, fraying and premature and costly replacement. We will follow the recommended cleaning procedures of your carpet's manufacturer to ensure that your business looks it's very best every single day. Regular, thorough cleaning by skilled ServiceMaster Clean professionals can extend the life of your carpet investment, maintaining its beautiful appearance in an affordable and consistent manner.
A healthy office is a clean office. At ServiceMaster Recovery By Close, we believe that a professionally cleaned carpet provides a significant contribution to overall building cleanliness which can go a long way to maintaining a healthier environment for all your company's employees.
Performed quarterly, our low moisture cleaning method helps extend the life of carpet by removing soil on the surface. This low moisture method uses less water which results in faster drying times and less interruption to your business. With regular low moisture cleanings, your carpets will only need deep cleaning annually.
ServiceMaster Clean Green For® products are designed for minimal environmental impact. They are free of ingredients such as perfumes and volatile organic compounds (VOCs). VOCs are gasses emitted from some cleaning solutions which can have both short and long-term health effects. Green For products carry one or more certifications from third party organizations —organizations who are in the business of testing and verifying claims made regarding the product.
We use our expertise and resources to transform ordinary tasks into extraordinary service. Our carpet cleaning teams are handpicked for their ability to do the job right the first time. Whatever your industry–healthcare, education, government, hospitality, property management, manufacturing, or more–ServiceMaster Clean can improve your business environment. We're committed to your satisfaction. Nothing less will do.
Regular professional carpet cleaning by ServiceMaster Recovery By Close helps to:
Promote a uniform carpet appearance
Reduce the spread of germs, bacteria, diseases and mold
Remove stains and spots already present
Reduce the effects of wear, especially in high-traffic areas
Restore the natural, clean appearance and texture of the carpets
Extend the life of the carpets for several years
Protect your carpet investment with Scotchgard™ carpet protector to prevent future spots and spills from settling in
Meet your needs, timelines and budgets with different carpet cleaning methods and custom-designed programs
What to expect with our deep carpet cleaning services from ServiceMaster Recovery By Close:
Step 1: Inspect, with you, the area to be serviced and review of the total cost of the service
Step 2: Apply a pre-spray to the carpet and let it dwell for three to five minutes. The pre-spray is a detergent solution that emulsifies (breaks down) the soil embedded in the carpet
Step 3: Extract the detergent solution
Step 4: Rinse with clear water. This removes any residue that might cause the carpet to re-soil faster allowing for fresh, clean carpets
Step 5: Post-treat any spots that might remain
Step 6: Inspect the carpets with you to ensure your complete satisfaction
To properly maintain your carpets, they should be vacuumed daily and spot cleaned as needed. To keep the carpets in your business in good shape, we recommend setting up your business on a carpet care program to provide regular care and maintenance which can help extend the life of your carpets. It's best to get your carpets cleaned quarterly using our low moisture method to remove soil before it gets ground-in your carpet fibers. By doing a quarterly carpet cleaning, you may only need a professional deep cleaning carpet service once a year.
Please complete the form to the right for additional information on our deep clean carpet services for businesses. To schedule an estimate or appointment, call ServiceMaster Recovery By Close at (585) 699-1261. Our team will work with you to schedule a time convenient for your business.