Smoke and Odor Mitigation – Katy, TX
ServiceMaster Restoration & Cleaning
Serving Katy TX area since 1992
The smell of a disaster can linger long after the physical signs have been repaired. Smoke, sewage, floods and mold all leave disgusting smells that can't be covered with lowly air fresheners or candles. Even worse, they get into surfaces like furnishings and structural elements that can't go into the washing machine. ServiceMaster Restoration & Cleaning offers comprehensive smoke and odor mitigation to residential and commercial clients in Katy, TX 77494 area. We used the most advanced technology in the industry to effectively deodorize the air space, structural elements and furnishings.
Our professionals use a variety of proven mitigation methods, depending on the
situation, including hydroxyl technology, ozone technology and Nano carbon technology. We make sure the odor won't come back by locating and removing the original source of the smell.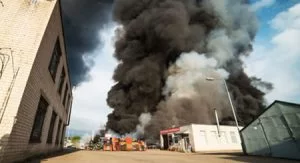 ServiceMaster Restoration & Cleaning's Smoke & Odor Mitigation Services Cover
Smoke and Odor Mitigation for Katy, TX
Pet odor removal
Dead animal odor removal
Undetected death scene odor
Thermal fogging
Ozone deodorization
Hydroxyl deodorization
Our comprehensive deodorization process includes:
Complete evaluation and documentation of the deodorization process
Treatment or removal of the source of the odor
Deodorization of the affected materials and surfaces
Deodorization of air spaces
Air washing
Sealing of porous surfaces
Our odor mitigation service removes odors caused by smoke, water, mold, and biological based odors like dead animals. Even after the original cause has been removed, odors can linger and won't go away on their own. There's no reason to tolerate it when ServiceMaster Restoration & Cleaning has the training, products and equipment to remove the smell for good.
A home may look beautiful, but a bad smell will ruin everything. Some odors can't be covered with a candle, so call ServiceMaster Restoration & Cleaning 24 hours a day, 7 days a week at (281) 503-5189 for smoke and odor mitigation services in Katy, TX 77494 area.